Fire guts home on Old Georgia Highway 140, House was under renovation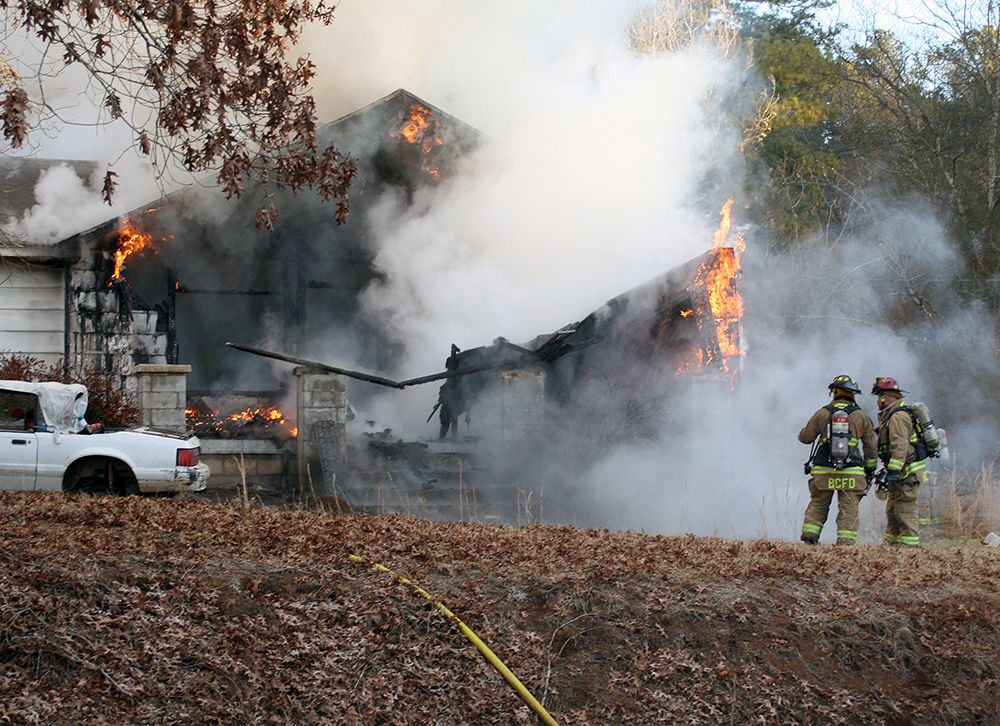 Sgt. Jessica Green with the Bartow County Fire Marshal's office said there was no question in her mind the fire was intentionally set.
"There were multiple points of origin," Green said. She would not speculate on the type of fuel that was used to ignite the fire.
Flames were reported by neighbors around 7:40 a.m. on Wednesday. Neighbors said the house on 132 Old Georgia Highway 140 had just been sold, however Green said from what she understood the sale had not been completed yet. Green said that was an issue that needed to needed to cleared up as soon as possible.
No one was in the home at the time the flames were spotted Wednesday morning, and no one was injured.
Brent Higgins, a neighbor, said the new owners pulled up into his driveway Sunday just to let him know they had bought the house and that there would be some people in and out doing work on the residence.
"I don't even remember the fellow's name, but there was somebody down here yesterday (Tuesday) working on it," Higgins said.
Another neighbor said that whoever was working in the home may have lit a fire in the fireplace. Capt. Jeremy Jones with the Bartow Fire Department said there was no way to tell since the fireplace was in the living room and that was part of the section of the residence that was most seriously damaged.
The blaze completely destroyed the right side of the home and collapsed a section of the roof before firefighters could bring the blaze under control.
Green said the investigation is ongoing and anyone with information should contact the Bartow County Fire Department at 770-387-5151.