Fire calls hit 'a new high' but firefighters increasingly called for services outside fighting fires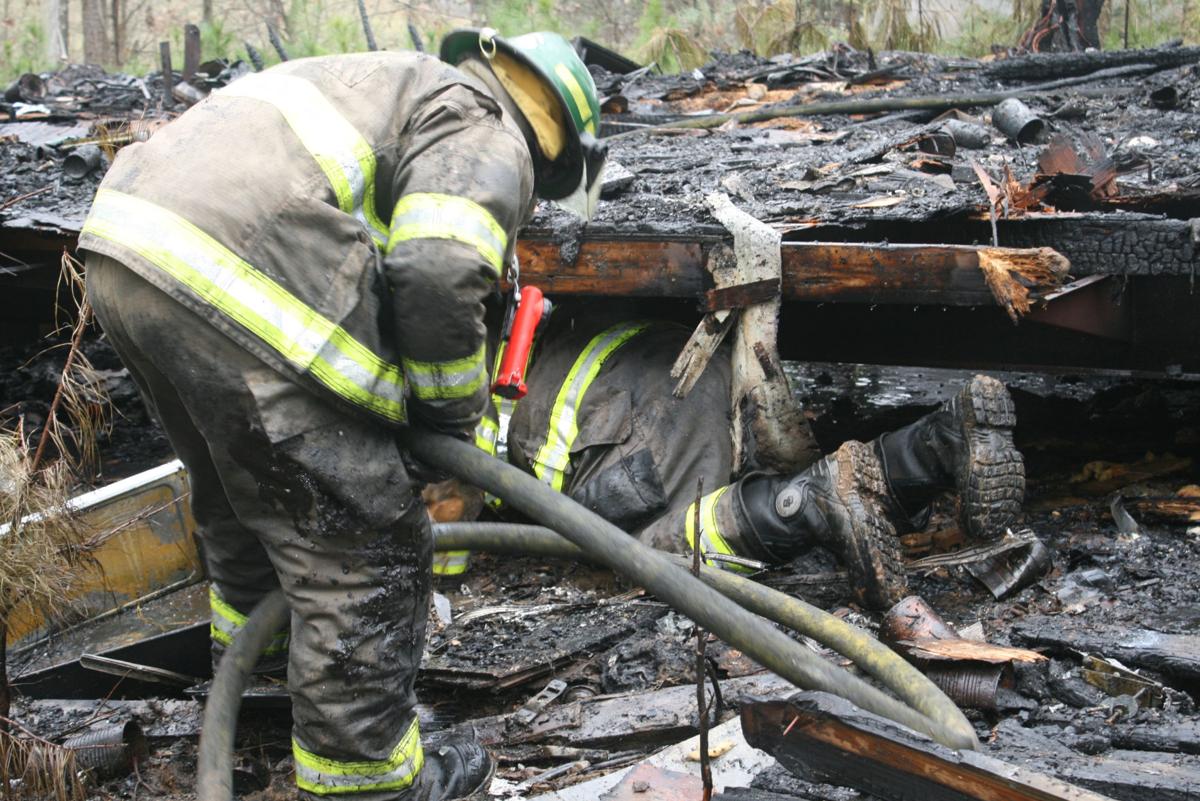 The Rome-Floyd County Fire Department responded to nearly 7,000 calls in 2017, and about 3,100 of them were for rescue or medical services.
"That's a new high for us," Chief Troy Brock told members of the county public safety committee last week.
The increase, however, accompanies a high rate of turnover and Brock said it's the schedule, not the pay, that appears to be deterring young recruits.
Firefighters work 24-hour shifts, living in a fire station for the whole period. They're off for the next 48 hours, and then it's back to the fire station again.
"They want to be home at night with their family and off on weekends," Brock said. "But that doesn't play well with our schedule when we need coverage 24/7."
The department did hire 17 new recruits in December and Brock said they're slated to start school in February.
All firefighters must complete a basic training program offered by the Fire Academy at the Georgia Public Safety Training Center to earn state certification. The program consists of 345 course hours and takes eight weeks to complete. Major focuses are on safety, equipment use, live fire exercises and hazardous materials awareness.
A look at the department's latest monthly report, however, shows clearly that battling flames is just one aspect of the job.
"We had almost 700 calls in December alone, and 150 of them were winter storm-related," Brock said.
Of the 24 structure fires in the mix, 10 were in the city of Rome and 14 were in the unincorporated area. That includes Cave Spring, which has its own fire department.
"We have an automatic aid agreement," Brock said. "We're automatically dispatched with them."
A total of 47 fires were listed on the report, including trash fire, grass and woods fires and five car fires.
In comparison, there were 283 calls for rescue and emergency medical service. A majority of those were for car wrecks and other EMS issues, but 57 were for assistance — which often means helping other medical personnel move an obese person for treatment.
Eight calls were to get a child out of a locked car and two were to rescue people in stalled elevators.
Firefighters also responded to generally hazardous conditions such as gas leaks, electrical arcing, overheated motors and 82 reports of downed power lines. And then there's the issue of false alarms.
Brock said the number of false alarms has dropped dramatically since an escalating fine after the first three callouts went into effect. The Northwest Georgia Housing Authority's three high rises, however, continue bucking the trend with 256 for the year.
"There's a loophole in the ordinance," Brock explained. "They're tied into a government system so they can't be charged a fee. There's no incentive to stop it."
The department also maintains an active public education program, with 26 presentations in December alone that reached more than 4,400 people.