Fairview School site named to state historic register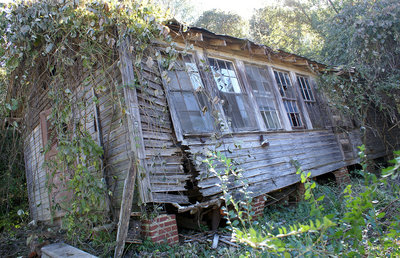 The Fairview School has been added to the Georgia Register of Historic Places.
This designation was announced recently by the National Register Review Board of Georgia's Historic Preservation Division.
"To have that formal distinction means a lot," said Joyce Perdue-Smith, chairman and executive director of the Fairview and E.S. Brown Heritage Foundation. "It is a huge honor because not everyone who applies is listed."
Perdue-Smith said the review itself made her feel good.
"After our presentation, the review board gave us a round of applause," she said. "It was overwhelming."
The circa 1924 Fairview School building is one of the few remaining schools that were built to provide education to African-American children in Georgia.
Inclusion on the state register makes historic buildings eligible for state property tax incentives and provides for a review of some state-funded undertakings.
"This will make it possible for us to apply for a brick-and-mortar grant, which will be very beneficial because we've been trying to make our foundation more stable," said Perdue-Smith, who has spearheaded the restoration and preservation efforts for the property.
The Georgia register is the official listing of historic resources for the state and is maintained by the Historic Preservation Division of the Georgia Department of Natural Resources.
The HPD has nominated Fairview School to be considered for the National Register of Historic Places.
Placement on the national registry creates the possibility for federal funding, when available.
The Fairview School, which operated near Cave Spring, was designated by The Georgia Trust as a 2011 Place in Peril to help raise awareness and support for the restoration of the historic building.
Much of the history of this school has been lost, but the Fairview School building remains as an example of segregated education and the impact it had on the children of the period.
For more information the restoration and preservation efforts of the Fairview School, visit the foundation's website or contact Perdue-Smith at 404-759-3918.