ECO center launches speaker series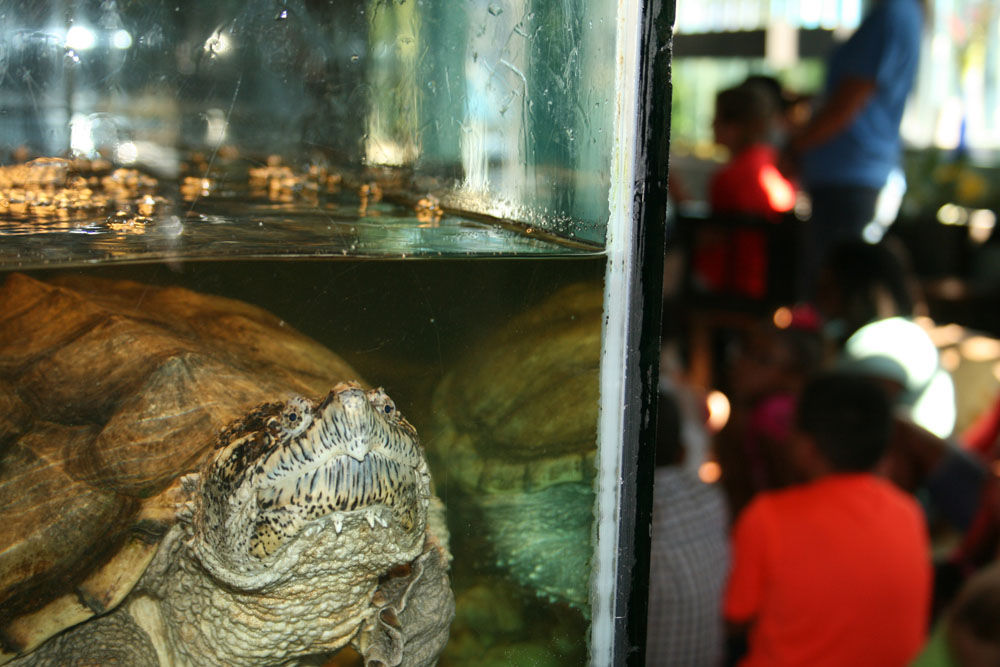 The Rome-Floyd ECO Center is launching a "Nature is Neat!" speaker series, with experts tapped for evening presentations every month through the end of the year.
"We got so much interest in Snake Night," said Emma Wells, a wildlife educator at the center in Ridge Ferry Park. "We want to be an asset to the community, and Rome definitely has a lot of people who can talk about things like that."
First up is a July 27 session on "How Animals See," by George Gallagher, Dana Professor of Animal Science at Berry College.
"I'm really excited about that one because I've never seen anybody do a presentation on that topic," Wells said. "Dr. Gallagher's research has a lot to do with deer but this is going to focus on all types of animals."
The free events all start at 7 p.m. Wells said attendees can expect about a 30- to 40-minute presentation, with a question-and-answer period to follow. Then they'll be able to spend some time looking at the ECO Center exhibits.
The center, which is on track to host 10,000 students on field trips this year, is open to the public from 1 to 4 p.m., Tuesdays through Fridays. Wells said the evening speaker series provides an opportunity for those who can't come during the day.
"The ones in September and December are going to be more oriented toward sportsmen and landowners, but the rest of them are very family friendly," she said.
The Aug. 31 presentation, "Awesome Aquatics," will feature Katie Owens and Alex Lamle of the Nature Conservancy's Rome office talking about the fish and macroinvertebrates in local rivers and streams. They'll be back on Nov. 16 with "Long Live the Longleaf," a look at the rare montane longleaf pine woodlands of Northwest Georgia and Northeast Alabama.
On Sept. 28, ECO Center Director Ben Winkleman will present "Oh Deer!," on deer management and behavioral misconceptions. Winkleman worked at the Georgia Department of Natural Resources before coming to the center.
Another Berry College biology professor, Chris Mowry, will present the Oct. 26 program. "Howling at the Moon" will delve into the Urban Coyote Project, an initiative that tracks, maps and studies coyote interactions with humans in developed areas of Georgia.
The final presentation, on Dec. 14, is titled "Fowl Water." Ben Cunningham of the state DNR will talk about the identification, regulation and management of Georgia waterfowl.
Wells said she's already has some people reserve seats for all six sessions.
"There seems to be a need and a want for education on these topics," she said.
Reservations aren't required, but they help the ECO Center plan for the number of people to expect.
The three Snake Night presentations drew close to 300, but Wells said they don't have a feel for the level of interest in the new offerings.
To reserve a spot, or for more information, call 706-622-6435 or email Wells at ewells@romega.us.