Development of river access is a big plus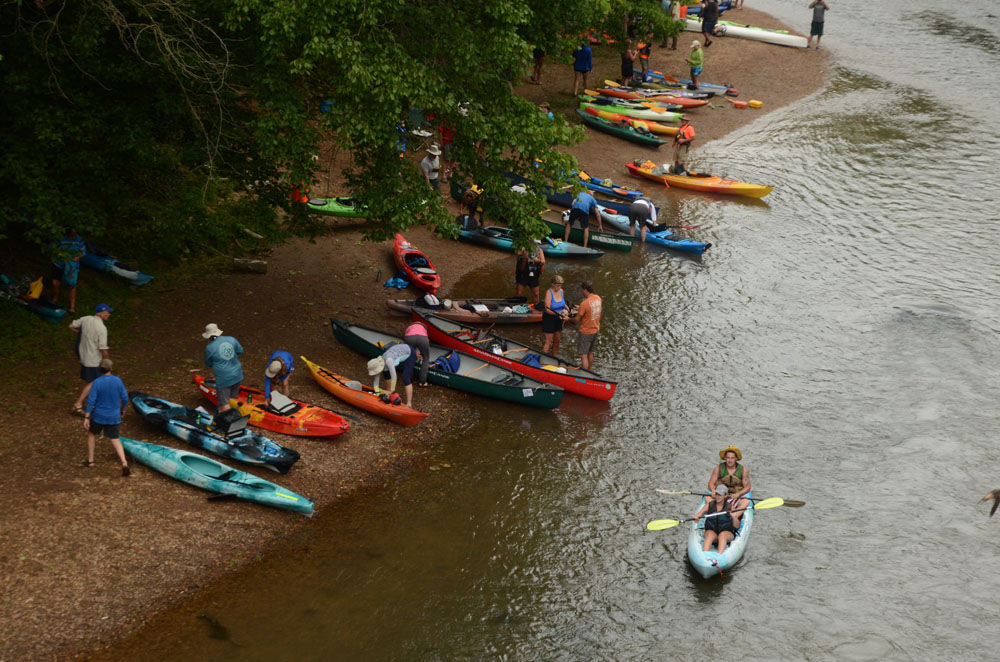 As Paddle Georgia progresses down the Etowah River, participants become increasingly grateful for the launch sites that have been established as part of the Georgia Water Trail project.
David Garr is among the numerous Paddle Georgia participants who experienced the Etowah River before development began during Paddle Georgia's first journey down the Etowah in 2006.
"The first trip we didn't have any boat ramps," explains Garr as he describes the rope systems that were developed to launch boats.
"The boat ramps now are wonderful," Garr says. While the boat ramps tend to be longer, Garr believes the development makes it much easier to move boats.
Cheryl Smith, Paddle Georgia participant and employee of the Georgia Department of Economic Development, also finds that the Etowah Water Trail is a positive development. "Rivers are a tourism product. When people come to rivers, they spend money in nearby towns," says Smith. Smith believes that the Etowah Water Trail is an opportunity to promote the river's ecology, and to bring families and communities together.
The Georgia Water Trails Network has established fifteen water trails, and another eighteen are under development. The way that these trails are embraced is up to their communities. It seems that the Etowah Water Trail has met a warm welcome.
Paddle Georgia will continue on the Etowah River and complete its journey in Rome's Heritage Park for a river's end celebration on Friday.