Department of Corrections and Floyd County Prison re-entry initiative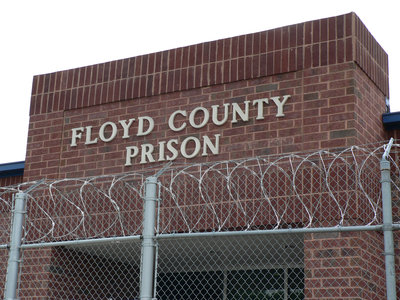 Floyd County Prison was selected by the Georgia Department of Corrections to be one of three pilot programs in the State's Re-entry Initiative.
Click here to read a RN-T article published April 2 about the program.
The program enables offenders to become more employable and prepared to hopefully reduce the rates of recidivism by providing employment opportunities and cognitive and rehabilitative training to eligible inmates.
As a selected site for this program, Floyd County Prison is receiving eight offenders, who were adjudicated and are from Floyd County, for the Re-entry Initiative on Tuesday, April 22, 2014.
Representatives from the Georgia Department of Corrections, Georgia Board of Pardons and Paroles and local law enforcement officials will be present to speak to the offenders, media and other guests about this Department of Corrections pilot program. Media and other interested parties should arrive at the Administration Building, 329 Blacks Bluff Road, Rome, Georgia, at 10:00 a.m.
"These offenders are going to reenter our community regardless. This program provides the offenders with life skills and employment opportunities that will serve both the offender and the community once they are released," said Warden Jeff Chandler. "We are excited to have been selected for this initiative and to continue the great work that Warden Chandler and his team has accomplished with the Floyd County Prison and Work Release Center, this program provides key life skills to offenders that are on the path to return as productive members of our community," added Chairman Irwin Bagwell.
For more information on this event, please call Jessica Lemming, Floyd County Prison, at 706.236.2490 extension 104.