Deep-patching underway on Ga. 20 through Floyd County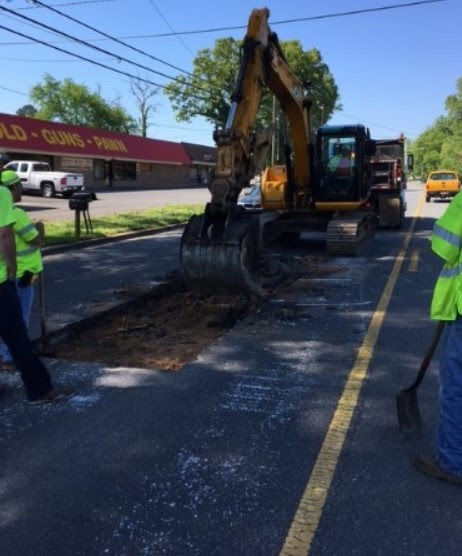 Georgia Department of Transportation crews are slated to wrap up their work on Ga. 20 in Floyd County today.
Maintenance crews are repairing and deep-patching deteriorating asphalt spots on the state route, which carries local labels of Alabama Highway, Shorter Avenue, Turner McCall Boulevard and Cartersville Highway.
GDOT spokesman Mohamed Arafa said the work area will be moving along the route and drivers should be alert for temporary lane closures.
"When we schedule an asphalt repair operation on a highway like 20 in a county like Floyd, we intend to scout the whole length of the highway in that county and fix all deteriorating asphalt spots on that portion of the highway, not just a specific location or direction," Arafa said.
The work is scheduled from 7:30 a.m. until 5:30 p.m. It started Tuesday and crews are expected to finish today, although the deadline could change depending on weather conditions.
Prompt repair of small asphalt pavement defects has significant impacts on reducing maintenance costs, Arafa said. Deep-patching consists of removing deteriorated, settled, cracked or dislodged sections of pavement and refilling the excavation with new material.