DDA supports juvenile curfew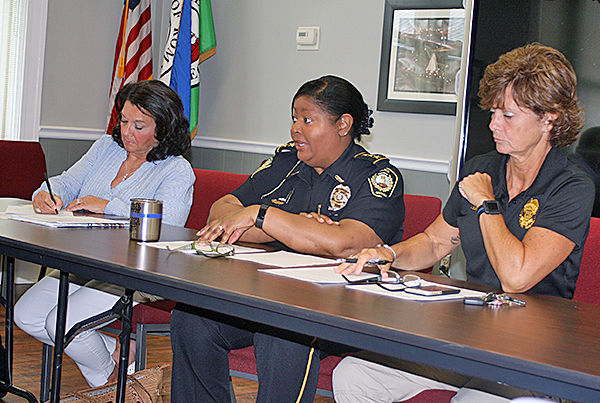 The DDA also engaged in lengthy discussion about putting some teeth in a noise ordinance and enforcing smoking regulations. Chairman Bob Blumberg also asked leaders to look at regulations regarding the capacity of sidewalk cafes.
The curfew ordinance cites an increase in violence and crimes committed by youths under the age of 17.
The purposes section of the proposed ordinance reads "The Mayor and Commission have determined that a curfew ordinance will increase parental responsibility for juveniles within their control and decrease minor delinquency."
"The state has a law that the curfew is midnight but it doesn't have any bite to it or anything specific that law enforcement can do with it," said Police Chief Denise Downer McKinney.
She said her office has gotten an increasing number of complaints, not just in the downtown district.
Assistant Chief Debbie Burnett said it seems "downtown has become the new mall" with some parents bringing their kids downtown and just dropping them off for the evening.
DDA member David Prusakowski said the only concern of his was the 10 p.m. start, which he wondered if that wasn't too early.  Burnett assured the entire DDA board that police would not be singling out any young people arbitrarily, but wanted to have something concrete in the law in order to effectively respond to and deal with complaints.
The proposed ordinance would not apply to anyone accompanied by an adult over the age of 21, their parents or legal guardian.
First time violators would be subject to a written warning. Second time violations would be handled by the juvenile court, or in the case of a parent who failed to exercise proper control, in the municipal court.  The ordinance does not stipulate any particular range of potential sentences.
Blumberg said he's been getting a lot of feedback from families about the crowds in some of the sidewalk cafes, many of them smoking in violation of the city ordinance which prohibits smoking within 25 feet of the front door.
"We're definitely aware that it's a big issue," said DDA Director Amanda Carter.
Blumberg said the noise ordinance is basically one paragraph in the city code that describes a nuisance as a nuisance.
"We need something that is more descriptive to help law enforcement. It's not just restaurants and bars, it's cars and all sorts of things that contribute to a noise ordinance," Blumberg said. He suggested that Rome could pattern a more enforceable noise ordinance after one adopted by Alpharetta in 2014.
"I think it's something we need especially with the preponderance of people moving into downtown," Blumberg said.