Dalton man accused of murder extradited back to Floyd County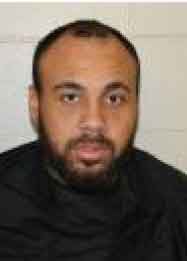 The second man charged with a 2015 slaying arrived in the Floyd County Jail after being extradited from Arizona:
According to Floyd County Jail reports:
John Henry Wetherington Jr., 27, of 509 Teasley St., Dalton, is charged with felony murder and robbery.
Wetherington was arrested and being held without bond at the Maricopa County Jail in Arizona.
Eric Jordan Hunter, 23, also of Dalton, is also charged with murder and robbery in connection with the April 2015 beating and robbery of Nicholas Shropshire, of Chattooga County.
Shropshire was found on the side of Floyd Springs Road and died at a local hospital.
Police say Wetherington and Hunter met Shropshire in Floyd County on April 18, 2015, for a drug transaction.
At some point, said, they attacked Shropshire, robbed him of $1,500 and dumped him on the side of the road.
Police were quickly able to identify Shropshire using a portable fingerprint reader.
Based on findings by the GBI medical examiner, Shropshire's death was a direct result of injuries caused by Hunter and Wetherington during the robbery.
Hunter was initially arrested by Dalton police on April 29, 2015, and then transferred to Floyd County on July 3 of that year after completing his probation on an unrelated charge in Whitfield County.