Coyote Challenge nets 89 animals in first month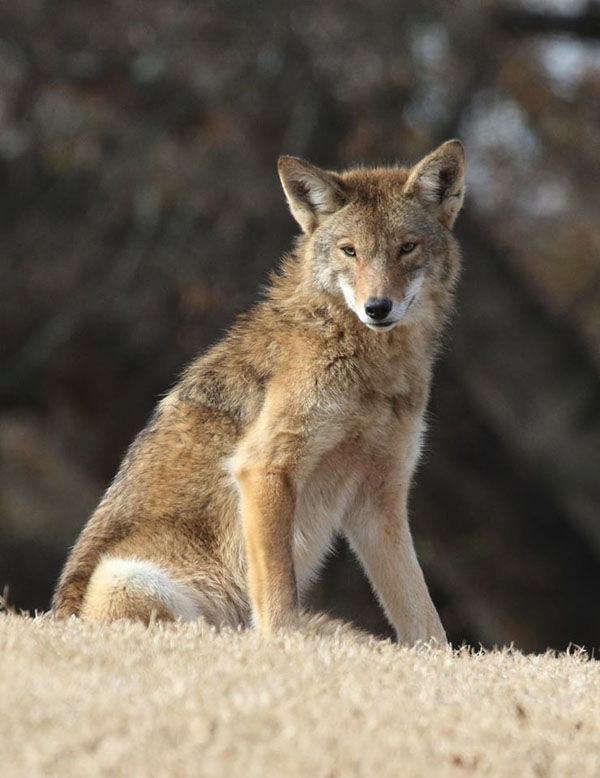 The first month of Georgia's Coyote Challenge resulted in 89 of the critters being harvested, with the 19-county Northwest Georgia region recording 32 of the kills.
The Georgia Department of Natural Resources created the Coyote Challenge, which runs from March 1 through the end of August, in an effort to reduce the impact of coyote predation on native species such as deer and turkey.
Chuck Waters, Region 1 Georgia Department of Natural Resources Game Management supervisor, said Walker County led the way statewide with eight coyotes killed and turned in. Hunters in Floyd County turned in four coyotes during March.
Waters said hunters turned in 17 coyotes at his regional office in Floyd Springs and another 15 were turned in at the DNR Law Enforcement Division office at Red Top Mountain State Park.
Berry College Professor Chris Mowry, one of the lead researchers with the Atlanta Coyote Project that studies coyotes in the metro area, called the challenge "inhumane" when the DNR rolled it out earlier this year. He said he felt it was just wrong for the DNR to incentivize the killing of coyotes just to win a lifetime hunting license.
The professor also said coyotes are simply filling a void in the Southeast ecosystem that was created when wolves were wiped out of the region decades ago.
Waters said the spring period is a particularly important time for hunters to be encouraged to take the coyotes.
"There is a fair amount of research in the Southeast, and a lot of it in Georgia on the effects of coyote predation on deer fawns and turkey nests," he said.
"I believe that the predation on deer and turkeys is overstated," Mowry said. "That doesn't mean that the presence of coyotes is wiping out native wildlife."
Waters said there is no season or limits on coyotes, which can be harvested at any time.
"It's legal to shoot them day or night year-round on your own property," Waters said. "People in rural areas, especially people with backyard chickens, cattle shoot coyotes when they see them."
The state only allows five kills per month into the drawing for the lifetime hunting licenses.
Waters said the program is not likely to make a large dent in the overall coyote population statewide.
"But if you make a dent in them on your hunt club, or your farm or whatever, you stand a chance of seeing a bump in reproductive success for deer and turkeys in particular," he said.