County leaders seek 411 Connector support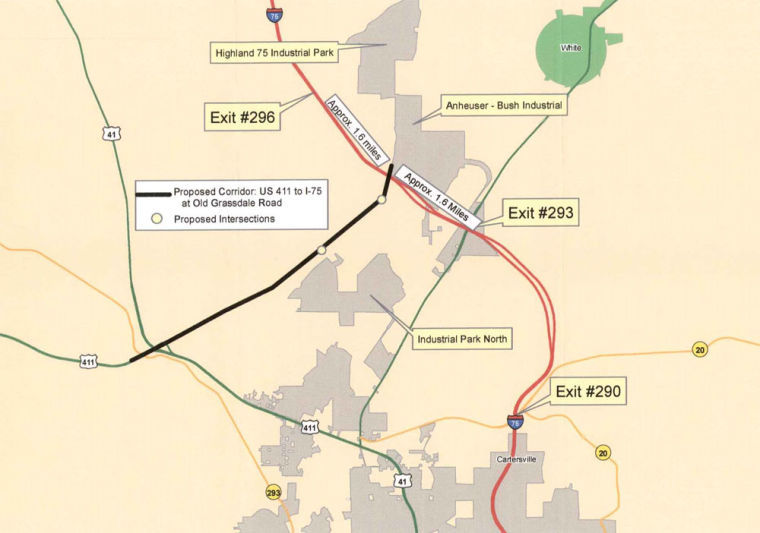 Local officials said they intend to send Gov. Nathan Deal a letter in support of another plan for the 411 Connector, and they want leaders from Floyd and Bartow counties to sign on.
Floyd County Commission Chairman Irwin Bagwell broached the idea of a letter at a Thursday agenda-setting session. He suggested Floyd and Bartow county leaders sign a joint letter along with officials from Rome and Cartersville and both counties' Chambers of Commerce.
"I think it would just keep the ball rolling," said County Manager Jamie McCord said.
Bagwell and other local leaders spoke last week with Deal about the connector, which would provide drivers from Floyd County a straight shot to Interstate 75 and ease congestion in Cartersville.
That meeting fell on the heels of a Jan. 8 letter Joe Frank Harris Jr., president of the Cartersville-Bartow Chamber of Commerce, sent to Deal supporting the connector.
Harris asked Deal to support construction along a route that would intersect I-75 at Old Grassdale Road, just north of the Budweiser brewery. The route would cut a diagonal swath through Bartow from the U.S. 411/41 interchange.
Anheuser-Busch initially opposed that route, and the state effectively squashed it in 1987.
Anheuser-Busch since has sold out to InBev, a Belgian company that apparently has no plans for the acreage it owns just north of the brewery.
The Rollins family has opposed several proposed routes that would have cut through acreage it owns in Bartow — including the route approved by the DOT that would have gone over Dobbins Mountain.
McCord said the state's Department of Transportation must examine the Old Grassdale Road route and see what's changed in 25 years. The state's DOT also will review any environmental studies it's completed for the route, noting two or three different possibilities exist for the Grassdale Road interchange.
Sammy Rich, Rome's assistant city manager, said local leaders intend to meet soon about the letter. "Having the connector is very important to us," Rich said.