Coroner: Pets have found human body parts in Cherokee County, Alabama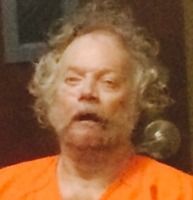 Household pets have found severed body parts over the past few days, horrifying their owners when carrying them home, officials said.
The discovery of human remains early this week in Cherokee County, Alabama, led to the arrest of Terry Lee McKinney, 63, of Cedar Bluff. Authorities haven't identified the body, though family members of Leroy Foster, 60, of Leesburg, say they believe Foster is the victim.
McKinney, facing a murder charge, remained held Wednesday on $1 million in bond, records state.
An initial discovery on Sunday led Cherokee County authorities to find more body parts along a 3-mile stretch of County Road 82. That search has since been expanded to a 5-mile area, Coroner Jeremy Deaton said.
"We found about a third," Deaton added. "We've been finding pieces every day.
"People's dogs have been bringing up various pieces," he added. "I've never seen anything like it."
Debra Foster Jones, Foster's sister, said her brother worked odd jobs for McKinney, who uses a wheelchair, over the past two years.
"My brother was happy-go-lucky," Jones said. "He would help anybody. Everybody is completely distraught and upset. He would give you the shirt off his back if he could."
Jones said her brother cared for their mother, who lives about 30 minutes from his Leesburg home.
"He loved life and people," she added. "He wouldn't hurt a fly."
Jones said the remains are unsuitable for burial, and will remain at a Huntsville, Alabama, crime lab for some time.
The family has scheduled an 11 a.m. Saturday memorial service at Providence Baptist Church in Leesburg.