Convicted murderer Mark McPherson prevailed in state Supreme Court, but still faces possible death sentence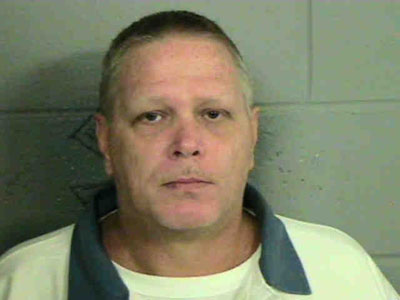 Mark McPherson, convicted more than a decade ago of murder and sentenced to death, has been held in the Floyd County Jail for the past 18 months awaiting his re-sentencing, records show.
No court date has been set for McPherson, who remains convicted of the 1998 murder of Linda Ratcliff, 56. A successful appeal gave McPherson another sentencing at the hands of a jury. He faces life in prison, life in prison without the chance of parole or death.
A jury in 2000 convicted and sentenced McPherson, 48, in Ratcliff's death. Three years later a Butts County judge struck down his death sentence. State prosecutors appealed, though in 2008 the Georgia Supreme Court upheld the decision.
The high court found that McPherson's attorney was deficient when presenting evidence to jurors; and at least one juror would have chosen life or life without parole as a sentence if the jury had heard about McPherson's physical abuse and neglect as a child, as well as his drug use and time spent in numerous foster homes, detention centers and group homes.
Prosecutors only used one argument to convince jurors McPherson deserved death — that he was beyond rehabilitation, the high court's opinion stated.
According to court records, McPherson last appeared June 7, 2012, before a Floyd County Superior Court judge. In that hearing he asked that attorney James Wyatt be removed as his lawyer.
Chief Judge Walter J. Matthews granted that request and told McPherson that local officials would contact the state's Capital Defenders Office.
The Georgia Capital Defenders Office couldn't be reached for comment this week. District Attorney Leigh Patterson declined to comment on the pending case.
McPherson lived with his victim at the time of her death. He stayed two days in a five-day detoxification program before leaving, finding Ratcliff and hitting her in the head and face with a hammer more than 20 times.
Ratcliff had told co-workers she planned to leave him.
McPherson then stole her car, cell phone, credit cards and an envelope of cash, which he later used to barter for drugs.