Chance of rain coming Thursday, bringing much cooler weather for the weekend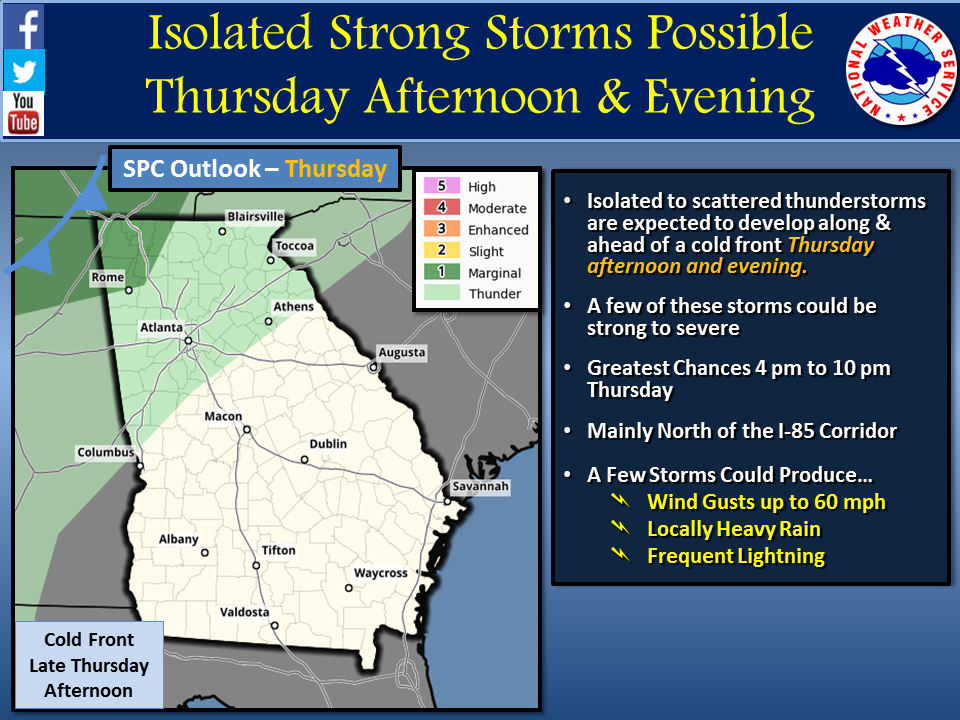 Rome tied a high-temperature record Tuesday and warm days are expected again today and Thursday before much colder weather rolls into the area.
Today's high is expected to reach 87 degrees, according to the NWS forecast, and Thursday's high is expected to hit 85 degrees.
By the time the weekend hits, it's going to actually feel like fall.
The best chance of rain will come Thursday with a 30-percent chance during the day and a 50-percent chance at night.
The forecast for Friday and Saturday calls for a high near 69 degrees under a partly sunny sky, and the overnight lows are expected to drop into the lower 40s.
Sunday, Monday and Tuesday are expected to be sunny with highs in the upper 70s and lows in the mid-to-upper 40s.
For the latest local forecast and river levels: