Cave Spring work day scheduled Saturday to unveil Vann Cherokee Cabin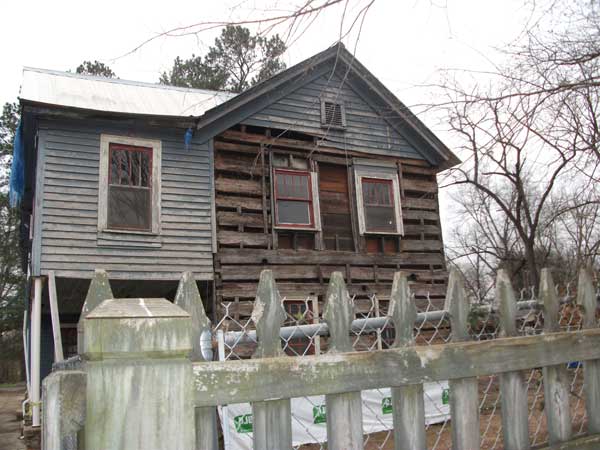 The Cave Spring Historical Society is asking for the public's help in unveiling the rest of the Vann Cherokee Cabin on Saturday.
The cabin, dating back to the early 1800s, was originally discovered beneath the dilapidated structure of the Green Hotel five years ago by a local citizen.
Hotel rooms had been added to the cabin obscuring the original structure. After extensive research, the two-story, hand-hewed log cabin was verified to be built in 1810 by Avery Vann of the Cherokee Nation.
The structure is officially recognized as a historic place by the National Park Service. Additionally, the Trail of Tears Association officially recognizes the cabin as being located on the Trail of Tears.
Volunteers are asked to meet on Broad Street at the Cave Spring square at 8 a.m. Saturday. Participants should wear gloves and bring hand tools for the demolition of the dilapidated structure outside the cabin.
"The cabin needs a lot of work, but is in relatively good shape," says Michael Burton, president of the Cave Spring Historical Society. "We are excited to unveil the historic cabin and hope to raise enough funds to restore the structure and open it to the public by next June."
The society's goal is to collect $50,000 for building restorations.
For more information about the cabin unveiling and community work day, contact Burton at 770-748-8542, or by email at BurtonMik@mac.com.