Candidates lining up for city elections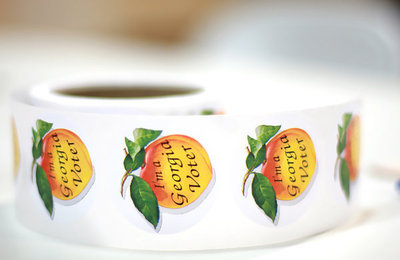 Qualifying for local municipal elections is a little over a week away and contests are already expected for the Rome City Commission and school board seats.
Cave Spring voters also will elect council members to the Post 3, 4 and 5 seats.
In Rome, the three Ward 2 City Commission seats are up for grabs. The qualifying fee is $252, equal to 3 percent of a year's salary, and the terms are for four years.
Incumbents Jamie Doss, Sue Lee and Wendy Davis have said they intend to seek re-election, and Monica Sheppard, a freelance graphic designer and beekeeper, is campaigning as well.
Voters in the Nov. 7 election will be able to pick three, and the top three will take the seats.
The election is citywide, but candidates must have been residents of Ward 2 — the area south of the Coosa and Etowah rivers — since at least May 27, which is 90 days before the end of the qualifying period.
Anyone considering a run also must be 21 or older, a city resident for at least a year by the election date, and be registered to vote at least 90 days before qualifying.
All seven of the Rome Board of Education seats are on the ballot and two political newcomers have already announced their candidacies: attorney J.J. Walker Seifert and retired coach Ron Roach.
The qualifying fee is set at $126.
Board member Bruce Jones is not seeking re-election, but the other six incumbents are expected to run.
Dale Swann, Richard Dixon and Elaina Beeman have announced. Faith Collins, Cheryl Huffman and Will Bying­ton have not formally declared their intentions.
Candidates for the city commission and school board qualify Aug. 21-25 at City Hall, 601 Broad St., from 8:30 a.m. to 4:30 p.m.
Cave Spring will be qualifying candidates for three days, Aug. 21-23, between 8:30 a.m. and 4:30 p.m. at the city offices in historic Fannin Hall, 10 Georgia Ave.
The qualifying fee is $45 and the election is at-large.
Post 3 is held by Nellie McCain and Charles Jackson is the Post 4 incumbent. They're both serving out unexpired terms in seats they won in a November 2016 special election and are planning to seek full four-year terms.
Mike Ragland, the Post 5 councilman, also is expected to run for re-election.
Candidates must be 21 or older, a city resident since at least Nov. 7, 2016, and have been registered to vote at least 90 days before qualifying.