Candidates for city commission weigh in on open container district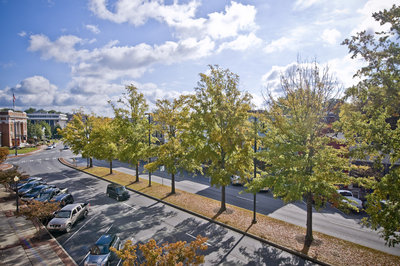 The proposed creation of an open container district in downtown Rome, slated for a vote Monday, drew sharp lines in the race for three open city commission seats.
The six candidates were polled this week on how they feel about letting visitors carry a to-go cup of beer or other alcoholic beverage purchased from a local restaurant as they stroll and shop. The district would take in the river side of Broad Street, Bridgepoint Plaza, the Town Green and the developing West Third Street corridor across the Oostanaula River.
Randy Quick drew immediate applause at the Floyd County Republican Women's meeting, when he declared himself opposed.
"I'm not against the right to enjoy what you want, but you shouldn't be able to walk up and down Broad Street with it," he said.
Two incumbents running for re-election also expressed the belief that an open container district would compromise the family-friendly atmosphere. An increase in public drunkenness and littering also were cited as areas of concern.
However, the other three candidates framed it as a pro-business move.
Monica Shepard is a citizen-member of the Alcohol Control Commission, which took input on the issue for several months before sending a draft ordinance to the City Commission for consideration.
The appointed panel studied the effects on similar cities such as Acworth and Dalton and based the draft on their regulations.
"In the communities we looked at, none of the negative things they thought would happen came true," Shepard said.
She said she informally polled store owners on Broad this week and most felt it would attract more shoppers.
Bill Kerestes backed her up with an anecdote about an Atlanta Chamber event that resulted in higher sales.
"I'm progressive enough to try it," he added. "We should be doing things to bring in more business, more people."
Commissioner Wendy Davis, who chairs the ACC, said most of Rome's alcohol rules were adopted in the 1970s and "it's time to give them a fresh look." She pointed to the summer block party concerts that allow alcohol yet remain family events.
"We don't want to be New Orleans or Savannah. We're Rome. But this is an opportunity to bring more young adults to the city," she said.
Rome Mayor Jamie Doss said the Downtown Development Authority's support counts for a lot, "but I have a stumbling block. The police department says no."
Rome police officials have said they expect an open consumption district to require an increased presence, diverting coverage from other areas. Doss said that, "as an elected official, I can't go against our police."
Commissioner Sue Lee wasn't present but she weighed in later against the proposed district.
"We have a thriving, successful downtown. I do not think that carrying alcohol around Broad Street is going to improve us," she said.