Bald eagle's nest found near next section of bypass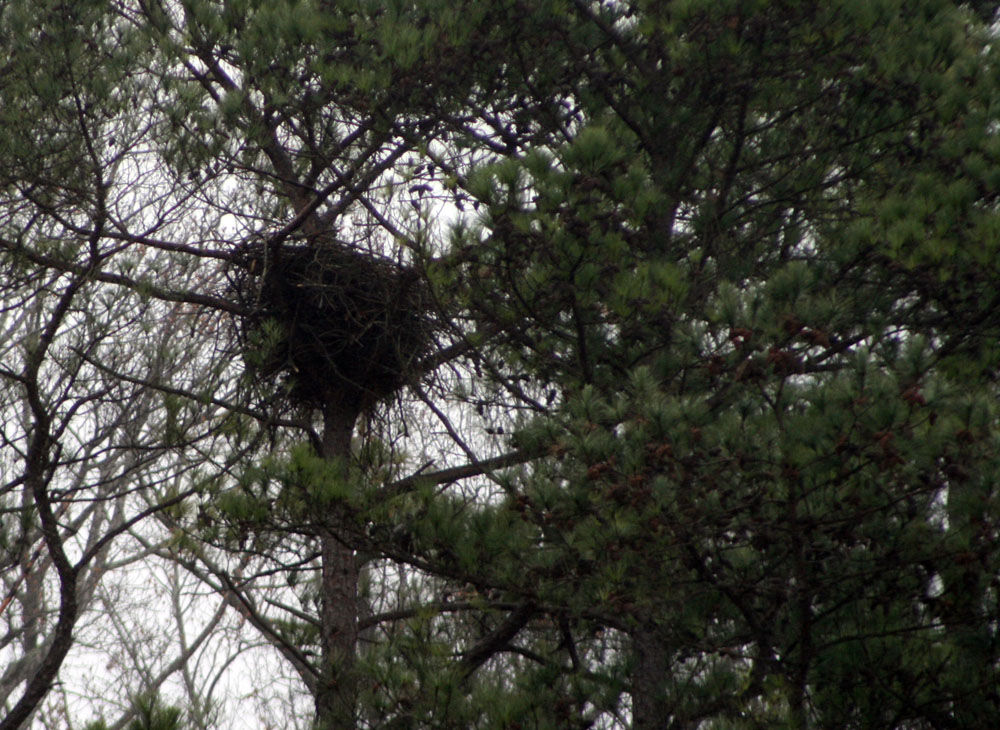 Construction of the next phase of the Rome bypass, from U.S. 27 south to Ga. 101, may face a complication. A bald eagle's nest has been found near the right of way for the road.
Rome-Floyd Planning Director Sue Hiller said the latest information she had from the Georgia Department of Transportation indicated that section of road, approximately 4.6 miles, was scheduled to be let for bids sometime in 2017.
People who walk Paris Lake at Georgia Highlands College have reported seeing eagles seeking fish in the lake for several years, but no one ever found the nest.
A college employee saw a mature adult Wednesday morning south of Paris Lake and was able to watch the bird fly to the nest and perch on it briefly.
The nest, less than half a mile south of Paris Lake, is at least as large as the nest behind The Cage Center at Berry College, which is now 5 years old.
National Bald Eagle Management Guidelines, published by the U.S. Fish and Wildlife Service in May 2007, state, "In general, activities should be kept as far away from nest trees as possible, loud and disruptive activities should be conducted when eagles are not nesting; and activity between the nest and the nearest foraging area should be minimized."
The guidelines suggest no activity take place within 660 feet of the nest tree and that landscape buffers be developed.
GDOT regional communications spokesman Mohamed Arafa said the agency has had to deal with similar issues in the past.
"We have lot of environmental regulations for such a thing," he said. "We've had to treat them with velvet gloves. I'm sure our environmental guys will take care of it."
Ricky Boatner, the Rome area engineer for GDOT, said he was not aware of the nest until contacted by the Rome News-Tribune on Wednesday night.
Nicholas Hann, president of JWH Transport, which is building a new facility for the trucking company near the nest site, said he was previously unaware of its existence, as well.
Hann drove to the site Wednesday to take a look at the nest. He is planning to relocate his facility from Darlington Drive to the Booze Mountain Road tract sometime later this spring.