Earlier this week the Rome News-Tribune ran an article about missing photos of fallen Vietnam service members who called Rome home. After family members came forward with photos of Thomas Steven Jones, RN-T asked for the public's help in finding a photo of Eddie Lee Spivey.
Just like with Jones, Spivey's profile on the Vietnam Veterans Memorial Fund Wall of Faces will no longer be missing the most important piece.
Wednesday morning a photo of Eddie Lee Spivey, neatly dressed in his Army khakis, was brought into the newsroom by Eddie's cousin Allen Spivey.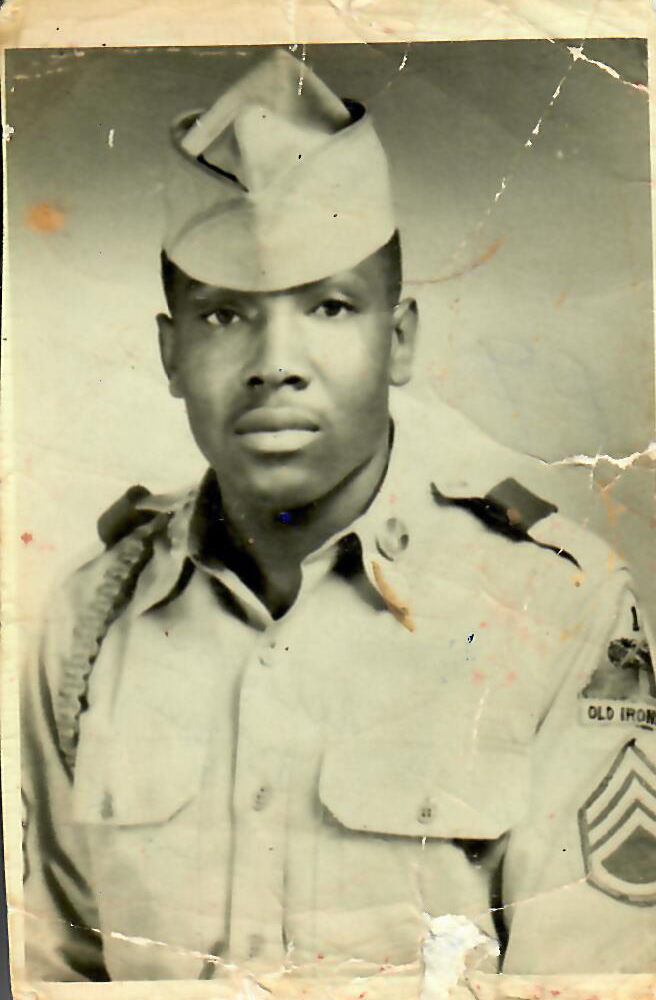 With a photo of Spivey, the Wall of Faces can now continue to focus efforts elsewhere, as all 22 of Rome's Vietnam fallen can be fully represented.
Spivey was the crew chief on a helicopter that was shot down in the Bac Lieu Province of Vietnam on Jan. 2, 1970, killing Sgt. 1st Class Spivey just 20 days before his 33rd birthday. He was a member of D Company, 227th Assault Helicopter Battalion, 11th Aviation Group of the 1st Cavalry Division. 
Spivey left behind a wife, Alice, along with a daughter and two sons. He was buried at Oakland Cemetery in Rome a little over two weeks after his death with full military honors.
The photos of Spivey and Jones have been passed along to the folks at vvmf.org, giving the project all 22 Vietnam fallen who called Rome home.
Along with volunteers with vvmf.org, members of the local Marine Corps League have been helping out with the location of missing photos from all over the Northwest Georgia area. In fact, volunteers already had some of the same photos of Spivey and Jones and were gearing up to pass them along to be included on the wall.
"The local detachment of the Marine Corps League has been collecting the photos of those not on the Wall for Floyd and surrounding counties," said Hal Gosnell of the league's Detachment 1020, who said they had recently located photos of the two missing Floyd County fallen also. In fact, members of the MCL have been working in surrounding counties as well. 
"The two from Chattooga County were gotten by Johnny Riley with help from Jon Payne from the County Probate Court," said Gosnell. "The two that were missing from Cherokee County, Alabama, were found by Tom and Susan Beavers. Everett Stewart dug up the missing ones from Floyd County, with assistance from Pat Millican at the Rome-Floyd Library."
With the Jones and Spivey cases now "solved," there are still service members with missing photos from the area. The RN-T will continue to team up with the folks at vvmf.org and the local Marine Corps League in an effort to ensure all local Vietnam fallen have a publicly displayed face to go with their story.