Alabama authorities suspend search for body parts after 20 miles have been covered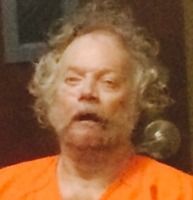 Cherokee County, Alabama, authorities say they've suspended the search for body parts in connection with a week-old murder investigation.
Sheriff Jeff Shaver said Monday there's no need to continue the search, unless the Cherokee County Major Crimes Task Force receives more information.
Authorities have used two dog teams over three days, Shaver noted, the most recent search happening this past weekend. Officials have scoured 20 miles of road in the area of County Road 82.
"Unless we get some information, I don't think there's a need," Shaver added.
The ongoing murder investigation stems from the March 29 discovery of human remains in the area of County Road 82. Authorities soon charged Terry Lee McKinney, 63, of Cedar Bluff, in connection with the discovery.
In a wheelchair, McKinney currently is incarcerated at the Etowah County Detention Facility.
Authorities have made no official identification of the remains, though the family of Leroy Foster, 60, of Leesburg, say they believe Foster is the victim.
An official identification is pending the results of an autopsy.
Cherokee County Coroner Jeremy Deaton has said searchers have found about a third of a body. Household pets have brought some body parts to their owners since someone first spotted part of the remains on March 29.
No remains have been found since Wednesday.
The most recent search occurred this past weekend, when FBI agents brought a dog team to the area. Deputies sat atop a fire truck for better views as they assisted in this weekend's search.
"They flew in from Quantico (Virginia) and were here early Saturday morning," Shaver said of the FBI. "And then on Sunday we searched again with the dog team."