Youth Success Academy helps young adults find jobs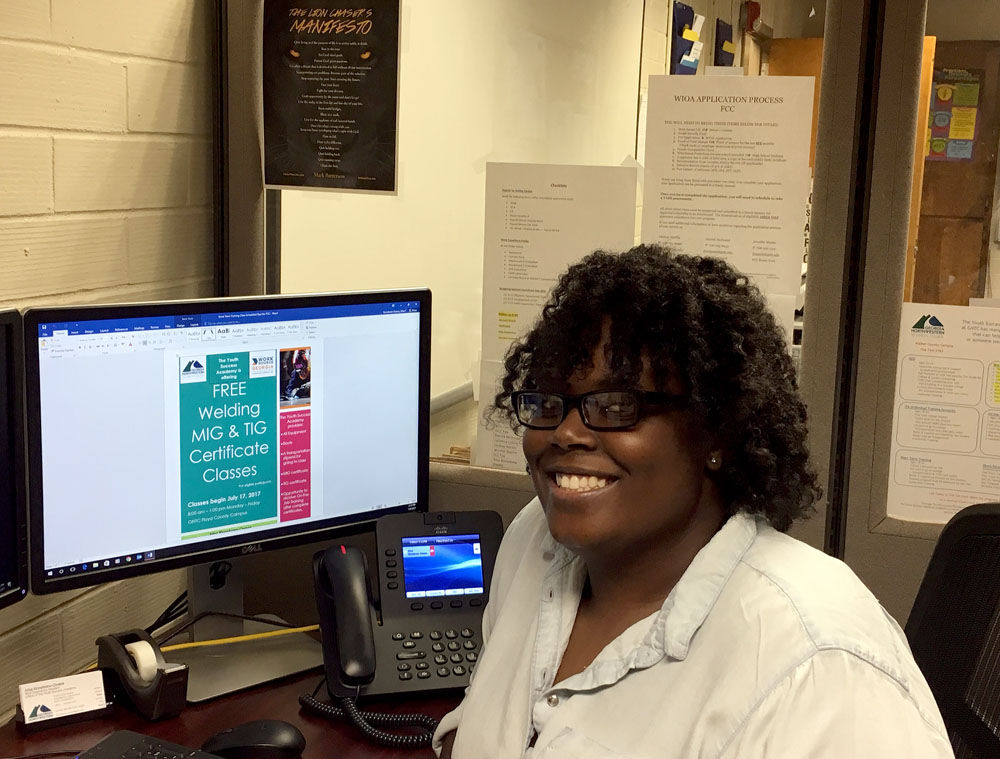 Georgia Northwestern Technical College is looking for some young adults who are looking for work. Alisa Kinnebrew-Owens, director of the Work Source Georgia Youth Success Academy at GNTC, said a special one-week class to get young adults certified in welding on the GNTC Rome campus is slated to begin July 17.
The Work Source Georgia Youth Success Academy program started about five years ago, designed to take young adults between the ages 18-24 who have already attained their high school diploma or GED but don't have a full-time job and get them into specialized training or partner-company jobs in the community.
The program is funded by a grant through the Northwest Georgia Regional Commission.
The TIG and MIG welding class will only take one week, from 8 a.m. to 1 p.m. each day. Students will take a test at the end of the course and, if they pass, they will receive a certificate that could open the door to well-paying jobs across the community. "I've seen a lot of postings about (welding) positions available," Kinnebrew-Owens said.
"These positions are in great demand as our manufacturers continue to grow and as retirements need replacement," said Rome Floyd Chamber President Al Hodge. "We are recruiting more manufacturers and we communicate workforce preparation to them and to site selection consultants."
She said the program also pays transportation costs for students and will also pay some for childcare costs if necessary, while mom or dad is getting trained.
She has to have at least five people to sign up to make the class go. Joe Barnes, an instructor at GNTC, will teach the class on the Rome campus of the technical college.
While the welding class is an example of the types of specialized-training programs available, the Youth Success Academy has also partnered with a number of employers in the Rome area to offer both part-time and full-time jobs to young adults between the ages of 18 and 24.
Kinnebrew-Owens said the Hampton Inn & Suites hotel in Rome is one of the companies that are taking in young adults. "Here Today; Gone Tomorrow in Armuchee is another. We also work with the Georgia Department of Labor in Rome to help arrange jobs," Kinnebrew-Owens said.
"The issue is participants, we have plenty of jobs," said Kinnebrew-Owens. When a young adult enrolls in the program, they are required to take the Test of Adult Basic Education skills, which cover reading, math and language arts. She said having to take the TABE test — along with the pay — are issues which may have kept the program from really taking off. "With us, the highest we can go for pay is $8 an hour," Kinnebrew-Owens said. "It's beneficial for an employer because we pay their wage."
People interested in signing up for the welding class or inquiring about a job can reach Kinnebrew-Owens at 706-295-6514.