West End sixth-graders learn moon phases through Oreo cookie lab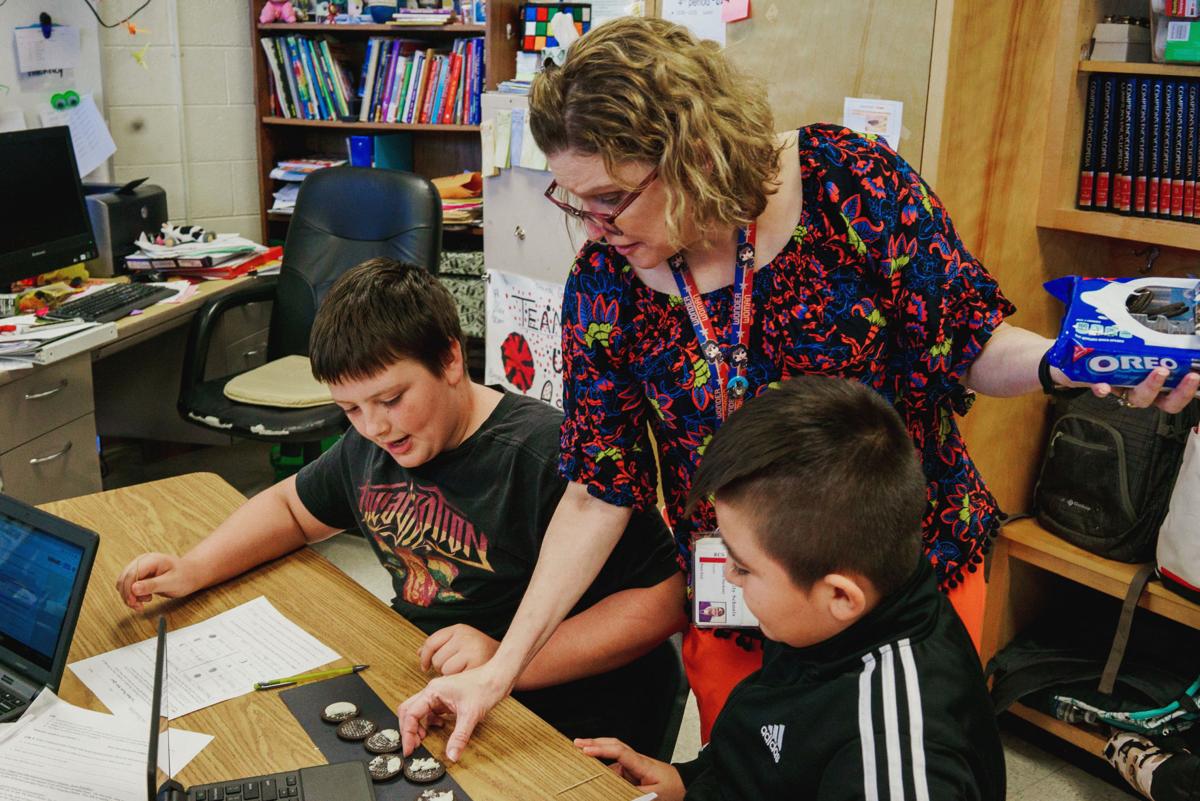 Paired into groups of two, sixth-grade students in Deanna Hackney's classes at West End Elementary studied and then drew the phases of the moon on their papers.
Next, the teacher gave each pair four Oreo cookies, which the students split each into two halves. Using toothpicks and plastic knives, they were then able to create each moon phase using the cream of the cookies.
Each pair worked on shaping the cookie cream, then sorting them into chronological order, based on when each moon phase occurs every month. Lab partners, Steven Cortez and Mason Worsham, were among the first groups to finish their moon project.
Cortez excitedly explained the difference between a waxing and wan-ing gibbous phase of the moon.
"The waning one is the same illumination as the waxing one, it's just illuminated on the opposite side," he said.
Worsham said that during the lab he learned what a blue moon is for the first time.
"If there is more than one full moon a month, then it's called a blue moon, and that's why it's so special," Worsham said.
Through hands on experience — even though they're using food — students get a better understanding of the material, Hackney said.
In the coming weeks, Hackney said the students can look forward to more hands-on opportunities, including a lab with real moon rocks that West End will be borrowing from NASA.