Shorter University Chapter of Sigma Beta Delta Inducts New Members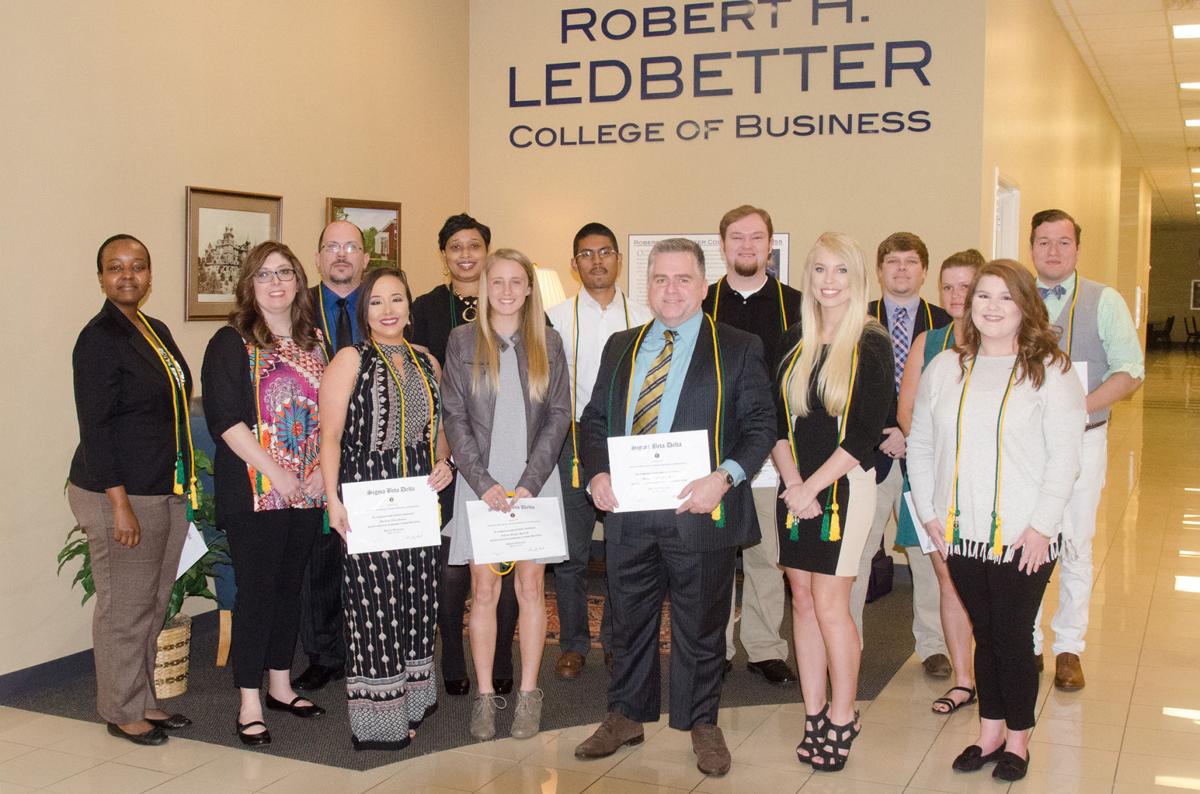 Shorter University's chapter of Sigma Beta Delta, the international honor society in business, management, and administration, inducted 16 new members during the spring 2017 semester.
The inductees were Richard Bennett, of Rome, Ga.; Max Deiters, of Cartersville, Ga. ; Monique Dennis, of Rome, Ga.; Justine Doss, of Macon, Ga.; Oswaldo Franco, of Rome, Ga.; Tiffany Holland, of Chickamauga, Ga.; Kalyn Lassitter, of Cohutta Ga.; Michael Lea, of Rossville, Ga.; Ashley Lewis, of Cedartown, Ga.; Annette Lolchoki, of Marietta, Ga.; George O'Neill, of Chicago, Ill.; Tamara St. Romain, of Kennesaw, Ga.; Vanessa Schirmacher, of Aragon, Ga.; Mitchell Slayton, of Rome, Ga.; David Swift, of Summerville, Ga.; and Sara Wennerstroem, of Strömsholm, Sweden.
Greg Richardson, the Fuller E. Callaway Professor of Economics in Shorter's Robert H. Ledbetter College of Business and adviser to Shorter's chapter of Sigma Beta Delta, presided over the induction ceremony and was assisted by members of the Ledbetter College of Business faculty.
Sigma Beta Delta was established to honor students who have attained superior records in business programs. The principles of the honor society are represented by the Greek words for wisdom, honor and meaningful aspirations; the initials of those Greek words form the name of the society.
Written by Public Relations Student Writer Caleb Britt