Rome schools closed Friday for state championship game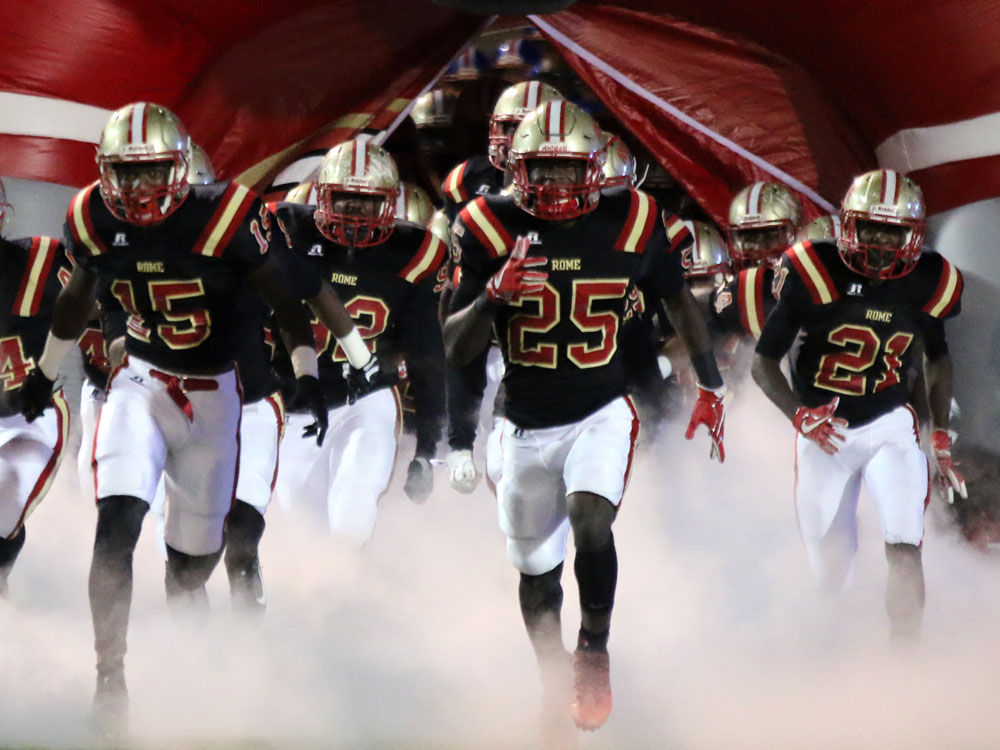 Rome City Schools won't have school Friday as the Rome Wolves travel to Atlanta to play for a second-straight state championship.
The game is set for 4:30 p.m. at Mercedes-Benz Stadium. The closure of schools was dubbed as a "field trip day" for students and faculty in a news release from the school system.
"Due to the need for the school buses to provide transportation and the large number of students and faculty that will be attending the game, we have made the decision to close all schools on Friday," according to the news release.
The system wanted to make sure all of those wishing to attend game had enough time to make it in a timely and safe fashion.
"Students, parents, faculty, and community members are encouraged to go to the game to help support the Rome Wolves Football team in their quest for a second consecutive GHSA AAAAA State Football Championship."
Pre-sale tickets for the game will be on sale at Barron Stadium from noon to 2 p.m. today through Thursday. Tickets cost $22 each. Rome Wolves apparel will also be available at Barron from 5-7 p.m. today.
Tickets may also be purchased at Mercedes-Benz Stadium Friday for the same price. Gates 1 and 2 will open at 9 a.m.