Rome High to hold 1st Back 2 School Extravaganza on July 25; school to start July 28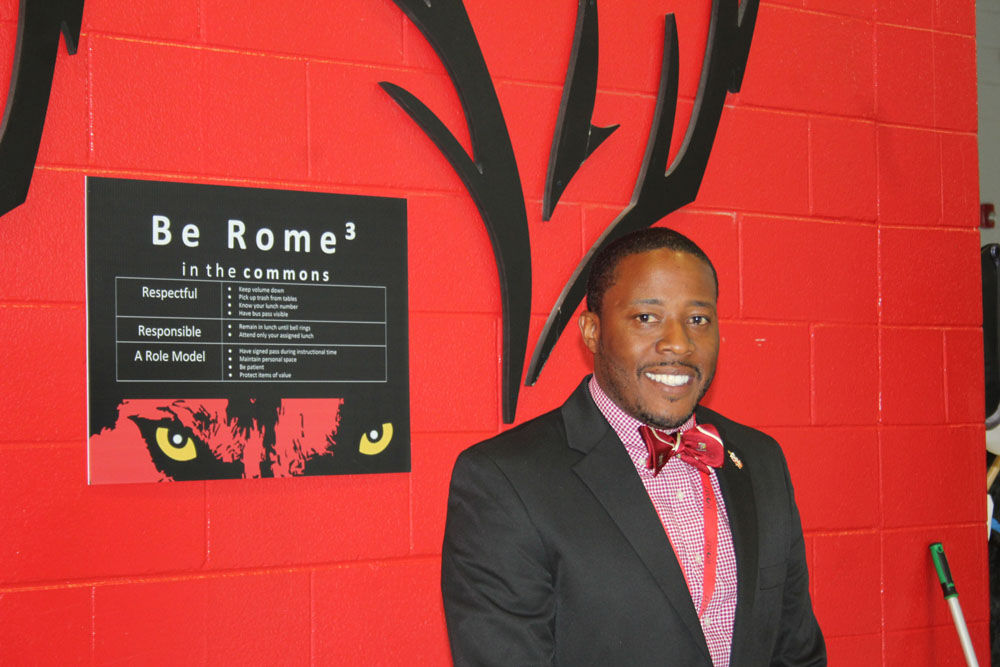 Rome High School will host its first Back 2 School Extravaganza on July 25, from 6 to 8 p.m., in what Principal Eric Holland hopes will get students excited for the school year that starts July 28.
Holland said the event is all about having fun and will provide a time for students and parents to socialize as well have any questions answered concerning the upcoming school year.
Parents will also be able to be briefed on the services the school offers, including the career pathways currently available, and hear about the plans for a new facility to house a college and career academy at the high school.
The first 100 families at the event will receive a gift bag. There will be campus tours, representatives of area colleges will be in attendance and free food will be served, including hot dogs and hamburgers. There will be raffles for items, and music will be played by a live DJ.
The message of the extravaganza, Holland said, is to show kids how much the school community appreciates all the hard work students have put in to get to this point, but also make sure they know of all the support behind them, because there is still a lot of work to be done.
The middle school will also hold its Back 2 School Bash on July 25, from 5:30 to 7:30 p.m.
They'll roll out the red carpet on the first day of school with a special event at 7:30 a.m. to welcome students back. The Rome High band will be playing as students enter the school by following the red carpet.
Holland said it will resemble what the University of Georgia does for its football players with the Dawg Walk before home games.
Holland has invited community leaders, from police officials to doctors and lawyers, to be there for the red carpet rollout.
Once the students are in the school, they'll head to the common area, where they'll be able to work on soft skills by socializing with the community leaders there for about a half-hour before the start of first period, he added.
Both events fall under Holland's development of his "One Rome" vision that emphasizes the blending of the community into the activities of the school, and, in the process, showing students that it's not just school staff or their families that have their backs — but all of Rome.
Come July 28, Holland will be kicking off his first school year as principal at Rome High. He's excited and Holland said he wants that contagious positive energy to spread to the kids, parents and community.
Anyone with questions about either event can contact the school at 706-235-9653.