Rome BOE Candidate Profile: John Uldrick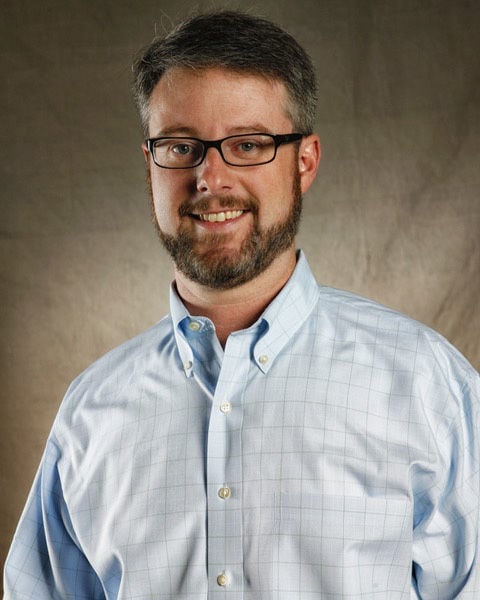 Office sought: Rome Board of Education
Occupation: Minister of students and missions — First Baptist Church
What background, expertise or experience makes you the best candidate for this seat? What drives you to want to serve on the board?
I have lived, worked, and served in Rome for 10 years, and I am proud to be a part of this thriving community. Having worked as a youth minister for over 20 years, my heart has always been attuned to the needs of young people. That calling is what drives me to want to serve on the board.
I feel that my experience working with youth will enable me to maintain a unique perspective of how our school board can best support the students, parents, teachers, and administrators of Rome City Schools.
Describe the type of relationship Rome City Schools should have with Floyd County Schools, particularly as it relates to sharing resources between the FCS College and Career Academy and the planned CCA at Rome High?
I would advocate for a collaborative relationship between Rome City and Floyd County Schools. I believe that cooperative work emphasizes best practices and encourages new growth and thought, which can only serve to benefit all students involved. Access to a CCA for Rome High students is a necessity if RCS is to fulfill its mission.
An ideal collaborative model would include more classroom space at RHS, pathways within a CCA that do not overlap those offered by Floyd County, and the potential for students of RCS and FCS to register for pathways that interest them most at either location.
With more students coming into the system each year, what must be done to not only respond to the space constraints this poses but to continue to develop educational opportunities and resources for all students?
The creation of a sixth-grade academy through ELOST funds will add the much needed classroom space that many elementary schools need. The creation of a college and career academy at Rome High School creates needed space and serves to prepare students for the many technical and career opportunities that do not require a four-year college degree.
We must keep up with advances in technology, but we must also encourage character development as well. In the fast paced technology wave, we need students who know who they are at their core and can make clear and decisive decisions.
What are your feelings about using an ELOST to fund capital projects? Do you support the projects in the proposal that is up for a vote this fall?
I will vote 'Yes' to the ELOST on Nov. 7. I am proud to be a part of a community that is forward-thinking, and I believe these types of taxes promote growth in infrastructure and planning that cannot be accomplished otherwise. Are there things in the plan that I would lay out in a different way? Sure. However, I do not believe in punishing students and their future growth because of decisions adults have made for them.
Much has been said about increasing the number of early education centers for 3 year olds, like the South Rome Early Learning Center at Anna K. Davie Elementary. Considering those who can't read proficiently by fourth grade are more likely to be impoverished, on welfare or jailed as compared to students that can, in your opinion, what must be done to improve literacy levels and access to early education opportunities?
Literacy development starts early in life and is highly correlated with school achievement. All children should have access to balanced early childhood programs with developmentally appropriate literacy components. Literacy starts in the home, however, and we must find ways to educate parents about specific ways they can encourage reading.
The new Ferst Foundation Partnership is a step in the right direction for Rome City Schools. Having access to books and providing resources to the parents who will read those books can only serve to increase literacy and have children ready to succeed once they enter the elementary classroom.