RMS to bid farewell to principal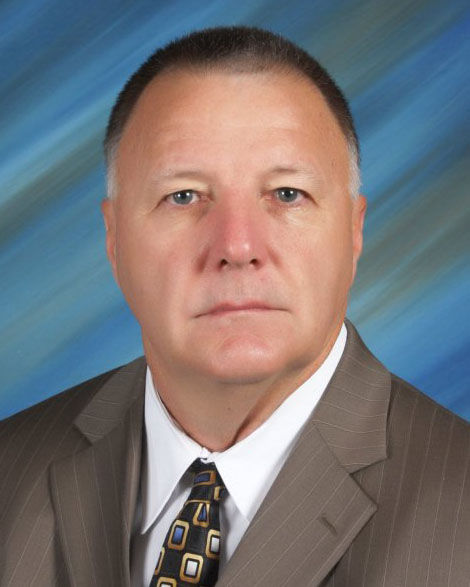 Many students and staff will miss the principal with "a heart for middle school," after Greg Christian — longtime leader of Rome Middle School — retires this year on June 30.
Christian has been at RMS for 10 years and swears he would never teach or work with another grade level now.
"When I came to Rome, I'd been a high school teacher and coach, and became a principal at the middle school level and that was my first experience with middle school," he said. "I would never go anywhere else."
The man famed for walking through his halls, fist-bumping students as he goes, admits that not everyone gets his love for the middle school years.
"When I visit my son and daughter-in-law in Gulf Shores, I always go golfing and I meet new people on the course and we always eventually get around to talking about what we do," Christian said. "I say I'm a middle school principal and the usual reaction is, 'Whoa, we'll pray for you' and I say, 'Go right ahead' but I love it."
Former RMS assistant and associate principal Kristin Teems — who now serves as principal at East Central — said Christian has a way with the students and his staff.
"He does walk through the halls giving fist-bumps to everyone," she said. "It's funny, because even at football games, kids who went to Rome Middle will come find him and do that fist-bump. Kids will visit him at the school and they always remember that fist-bump."
Teems said working with Christian was an honor.
"He is a great leader, a great mentor," she said. "There are a lot of people who've worked for him and moved on to lead schools of their own or to central office positions. He always sets high expectations for everyone."
Christian's motto is "get better today," Teems said.
"He feels that if you have a great day today, then come back the next day and have an awesome day," she laughed. "If you have a day in which you struggle, learn and come back better. That goes for everyone, students, staff, teachers and he expects it of himself, too."
His love for middle school comes from the constant change, Christian said.
"There is never a boring day at Rome Middle," he said. "It's a new life every day. Over the years, there have been hundreds of moments that make it special."
He's seen many changes in education, he said, including the increase in technology, changes in testing methods and new superintendents.
"In the last two or three years, technology in the classroom has jumped," he said. "When Dr. Bear­den came on, he really drove the technology use and we started the 'bring your own technology' and now we have Chromebooks and rewired buildings so the students can use Wi-Fi. It's changing every day."
Christian said he will miss his students, staff, teachers and school, but admits he has some good plans of his own for retirement.
"I'm going to relax with my family, play with my grandbaby, play some golf," he laughed. "My wife has been retired for several years and she has been recommending it to me every day."
Teems said she knows Christian will be missed at the school and by those he mentored.
"I've been in education for 24 years now," she said. "I have to say, he is one of the best administrators I've ever worked for. He expects excellence and accepts no excuses. He just has a true heart for education."