Principal Brig Larry leading the McHenry family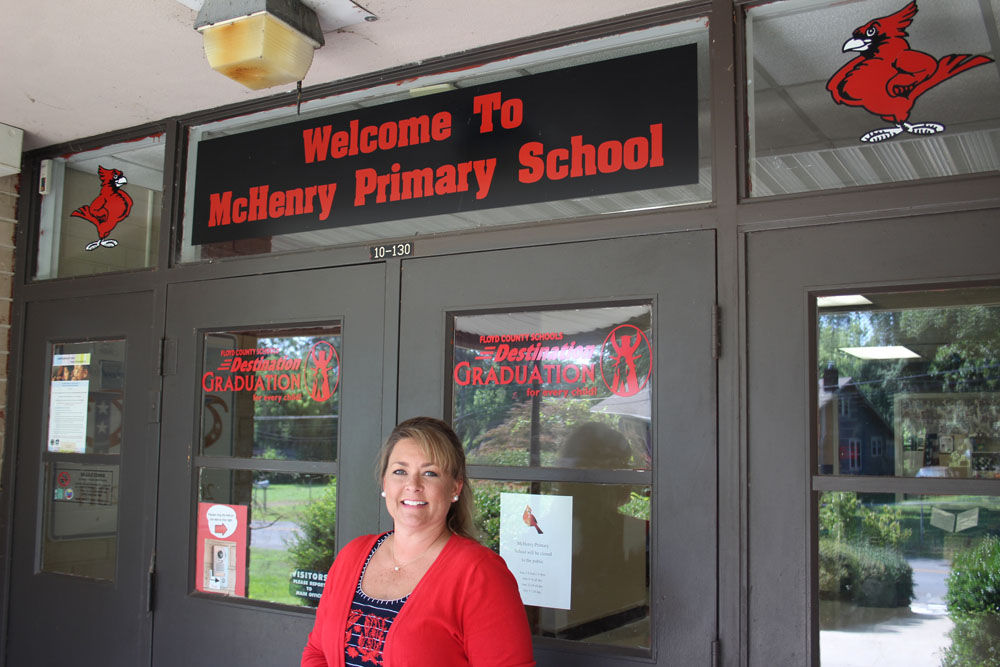 Despite having 23 years of experience in education under her belt, Brig Larry said she is still a little bit nervous about the start of this school year, when she'll welcome students back as a first-time principal.
But it's not a type of nervousness that makes Larry question what she is doing, as she said, "I was ready to have my own building." Rather, the nerves she is feeling come more from bearing the weight of now being the lead of McHenry Primary School, and the introduction to responsibilities that she didn't have as an assistant principal for the last nine years.
Essentially, she just doesn't want to make any huge mistakes, Larry said. But, in working within the Floyd County school system, where she has spent all of her time in education, Larry knows she is not in a "sink or swim situation," as the support of her fellow educators and administrators is strong, she added.
Larry has taken the role of Jennifer Cunningham, who retired after the end of last school year, leaving Armuchee Elementary.
The 1989 graduate of West Rome High has also worked for over a dozen years as an elementary school teacher and media specialist, getting to know the various districts within the system.
With McHenry Primary being such an old school, with a past that goes back to the early 1900s, Larry said she is excited to be a part of that continued history. She said she certainly doesn't want to change the atmosphere of the school, which exhibits a close-knit relationship between the staff and students and the surrounding community.
Primary School isn't just coloring and cutting, Larry said, but is the bedrock for students' education. The time students spend in primary school, she continued, is about providing them with the fundamental skills in reading and writing they will need to be successful in the later stages of their education.
Larry emphasized literacy as an area of focus, stressing that if kids can't read at a third-grade level by the time they leave McHenry, then they will struggle as they move up through the grades. But, educators at this primary level must remember that the students are still babies, and it's all about striking a balance between education and care, she said.
One of the goals for Larry falls in line with meeting the demands of a 21st century education. Starting some time after Christmas, she said she's going to push for school-wide Google educator certification — McHenry has a one-to-one ratio of students and Chromebooks.
Another one of Larry's goals is to foster greater inclusiveness between all students at the school, specifically further incorporating students of McHenry's upper school, which predominately houses the classrooms for special-needs students, into school-wide activities.
Larry said she wants everyone to feel as if they are a part of the McHenry family.