Pepperell Middle teacher returning to her purpose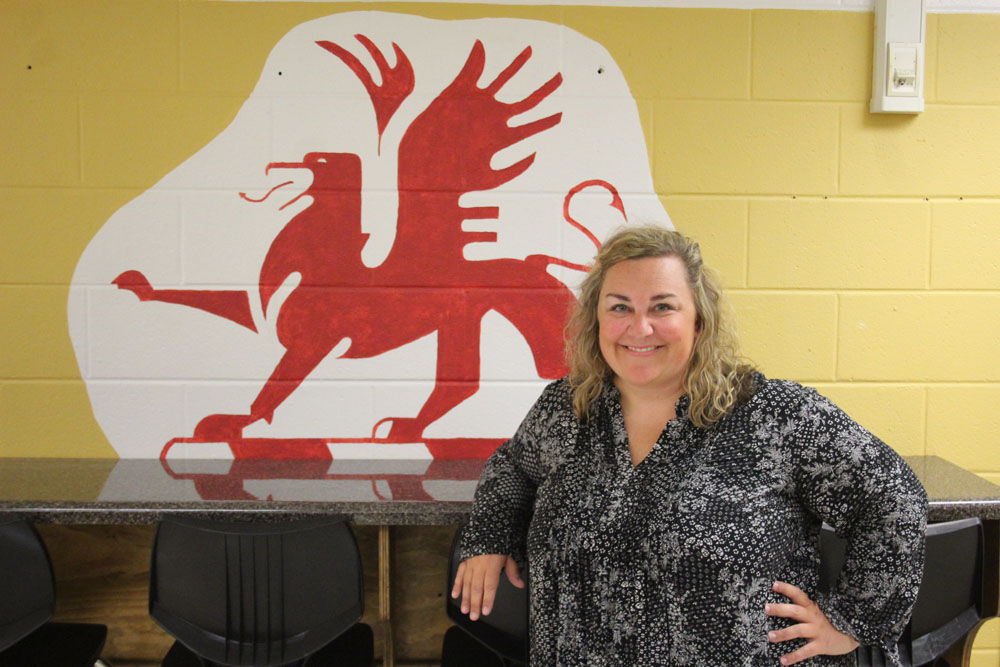 Shannon Pollitz left her assistant principal role at Cass High School after a year to return to teaching teens at Pepperell Middle for one basic reason — working with kids is her calling, she said.
"At the end of the day, I have to know what I'm doing is my purpose on earth," said Pollitz, who will teach English to gifted eighth-graders when the school year starts Aug. 2. She's never stayed at any one school for more than
five years, ever since she got into education in 2001 as a teacher at Model Middle. Her path back to Pepperell Middle, where she earned the Teacher of the Year honor for Floyd County Schools in 2013, is much like all of her years in education —another twist and turn in a running series.
But it's fairly safe to say that she is right where she wants to be for the long haul.
Pollitz left Model after five years to teach English in Morocco, an experience that Pollitz said was the hardest time of her life but also the most rewarding. Living in the Muslim majority nation immersed her in the experience of being a minority and sticking out like a sore thumb. But through it she saw the ability of people to not allow their differences to prevent the growth of relationships, she said.
Though there were some challenges in not having everyone around her speaking the same language. She said that's not necessarily a bad thing.
The first thing she noticed as she walked through Hartsfield-Jackson Atlanta International Airport upon her return, she could understand what everyone was saying.
The anonymity she had in Morocco was lost. In the culture shock of returning to her own country she discovered the benefit of not knowing everything.
After two years of being a graduation coach in Bartow County, Pollitz landed in Floyd County at Pepperell Middle.
It was 2010, and she thought it would be a way of getting "foot back in the door" to getting back to Model. But she fell in love with Lindale and its middle school — something that says a lot coming from a Coosa graduate, she laughed.
Pollitz hit her five-year threshold once again, leaving teaching for the first time for an administrative role as a split assistant principal for Johnson Elementary and Model Elementary.
There's a common thread of thought amongst teachers to place blame on students' teachers from earlier grades for the shortcomings they see in a child's education, Pollitz said. But during that year, she saw first-hand the tireless efforts of elementary teachers, and how, even then, there are things out of their control.
However, at the end of the 2015-2016 school year, Pollitz wanted to leave the elementary level, saying it just wasn't her thing.
So, last school year she left Floyd County Schools once again for Bartow County, ending up at Cass High as the assistant principal of curriculum.
She recalled thinking that this was her perfect fit — she likes curriculum and she likes teens. There were three other assistant principals to assist her, and Pollitz said all was great.
It was great except for a lingering itch she had that this wasn't where she belonged, which is amongst students in a classroom, not adults in offices, she explained.
Pollitz thought she'd be letting down her parents — who are retired teachers themselves, and had encouraged her to stay — and the staff of her new school if she left. But the principal at Cass didn't think that way, as she was told to follow what makes her happy.
Travel is the theme for her classes this year, Pollitz said. She wants to stress to students the opportunities for worldly exploration that education can afford them, and they can use the wealth of wisdom and knowledge they absorb from such travels to come back and make their home a better place.
Yes, she will be dealing with teenagers and all that comes with it, along with grading essays once again.
But, after years of changes and exploring her options, there's no doubt for her that when those kids walk into class on the first day, it is exactly where she wants to be.