Olens steps down as KSU president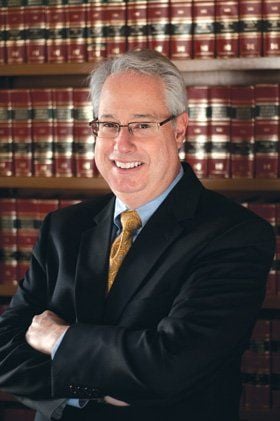 Kennesaw State University President Sam Olens will be resigning from the position on February 15, the university announced Thursday.
Olens has served as president since Nov. 1, 2016.
Ken Harmon, KSU's provost and vice president for academic affairs, has been named interim president, according the University System of Geor-gia. A national search for the next president will begin immediately.
The full statement from Olens to the KSU community is below:
Dear Faculty, Staff and Students:
First, let me take this opportunity to again congratulate all of the 2017 graduates whom the University has honored this week. We are proud of your accomplishments and the efforts undertaken by all of our faculty and staff to reach this milestone.
As many of you know, when I was selected as Kennesaw State University's President in October of 2016, I was a non-traditional candidate. I believe I was appointed because of my prior service as Georgia's Attorney General, my deep ties to Cobb County and my passionate belief in the importance of higher education.
Challenges to the institution were evident as I began my tenure and these trials, coupled with internal trepidations, made for a very difficult start. I have worked tirelessly to lead this institution to greater heights, with stu-dent success being my number one priority. More than most, I can relate to the challenges many of our students have to overcome to successfully attend and complete college. This personal history instilled in me a love of learning and a thirst for knowledge that has guided my actions as President.
With the help of an excellent leadership team and the arduous work of the entire KSU family, we have made great strides over the last year toward taking Kennesaw State to the next level of academic success. The University is operating more efficiently and effectively, and the relationship with the Foundation is strong. We have focused on providing need-based scholarships for our students and supportive, innovative programs to help at-risk students achieve their dreams of obtaining a college degree. We have created a new admissions model that will better serve our students and allow us to strate-gically plan for future growth. We have also made substantial progress in fully consolidating two campuses into a single University community.
Even with these successes, I have decided that new leadership will be re-quired for KSU to fully realize its potential. Accordingly, I have advised the Chancellor and the Board of Regents of my intention to step down as the President of Kennesaw State University, effective on February 15, 2018.
While I view this transition as the best course of action for the University, I do so with the realization that I will miss working on behalf of the students at KSU who have the potential to do remarkable things and serve as tomor-row's leaders.
My optimism and expectations for the University are high, and I wish all success for the future to our students, faculty, and staff.