No agreement on single-location CCA; Rome, Floyd to collaborate with career pathways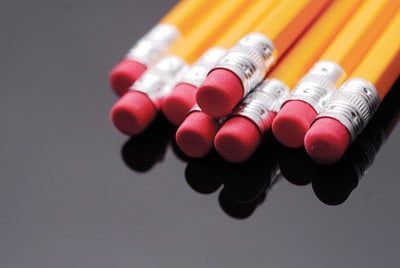 Superintendents of the Rome and Floyd County school systems stressed on Thursday they'd like to be talking more about the systems' other proposed ELOST projects as they met to discuss how to go about sharing a college and career academy.
But, John Quinlivan, board chairman of the Rome Floyd Chamber and CEO of Redmond Regional Medical Center, told them the ELOST proposal by Rome City Schools to build a new facility to house a CCA at Rome High could be deemed as "wasteful" by voters, with Floyd County Schools already having a CCA of its own. He said to FCS Superintendent John Jackson and RCS Superintendent Lou Byars, along with a handful of other representatives and board members of the systems, that the issue of having another CCA could be what brings down the ELOST package, preventing the systems from having the additional tax revenue to pursue those other projects in the process.
FCS officials came to the table with what they feel is the better option for a joint CCA, placing it at a neutral site, but the roughly hour-long talk ended with RCS still planning to establish a CCA at Rome High. However, certain courses that aren't offered by the FCCCA would be made accessible to Floyd County students at Rome High's new facility. Likewise, Rome students could attend the FCCCA for career pathways not offered by their system.
Floyd County CCA Director Eric Waters and RCS Assistant Superintendent Brittney Wilson, who both attended the meeting at the RCS central office, were designated to mull over the details of how such an arrangement would work.
"It's not rocket science, it's logistics," Jackson said.
When the new facility at Rome High was planned to only be for Rome CCA students, the estimated cost was $14 million. But in estimating an expansion to make room for all Floyd County CCA students, Byars said an additional $4 million would have to be spent.
But the system would not need to additionally spend as much since, as it stands now, not as many Floyd County students would be coming over for pathways.
The plan from FCS for the now-called Three Rivers CCA is to have a new facility built on land from GNTC off Cedar Avenue, adjacent to the FCCCA. To construct the facility, there would be a cost-sharing agreement between RCS, FCS and GNTC.
RCS would use ELOST funds and a potential $3.5 million CCA grant from the state to build the neutral-site facility, while FCS would contribute four buses for transportation for both systems' CCA students and dual-enrolled students at GNTC along with covering operational and staff costs. FCS currently has $2,726,643 for CTAE — career, technical and agricultural education — funding.
FCS also has the benefit of its current four CCA buildings that have an estimated value of $5 million to throw into the pot.
Byars voiced his concern about the neutral-site facility, saying Rome High students, who the system wants to take at least one pathway, could fill each course at the proposed 43,400-square-foot facility. He said this wouldn't truly make the facility all that combined, since Floyd County students would for the most part be left in the FCCCA buildings.
Tony Daniel, a member of the Floyd County Board of Education, said to Byars the facility FCS is proposing could be made bigger. But, Byars questioned who would pay for that expansion.
The FCCCA is right around at capacity, with 80 to 85 percent of Floyd County juniors and seniors attending the academy, Waters said. Jackson previously said there are about 900 Floyd County students set to attend the FCCCA this upcoming school year.
However, that number is roughly half of the number of students that RCS wants to bring into a CCA. Enrollment at Rome High is expected to be over 1,800 this year, Byars said, and by this time next year could reach 1,950.
Wilson added RCS also wants to incorporate the eighth and seventh grades, further increasing the number of participating students in a CCA. She added certain duplicate course in both CCAs would be needed due to local, high-industry demand in certain fields, specifically healthcare.
Quinlivan said he hopes RCS officials continue to evaluate the proposed plan from FCS and eventually get on board for a single-location CCA that can make the area a vast producer of job-ready workers. He said GNTC President Pete McDonald, who did not return calls from the Rome News-Tribune, is supportive of the neutral-site CCA.