New Floyd County Schools promotion/retention policy being finalized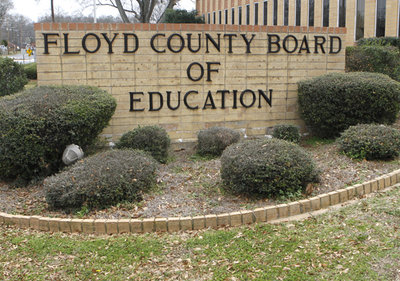 A final draft of a new promotion/retention policy for Floyd County Schools could go before board members as soon as March, setting it up for approval and adoption by April.
During a work session last week, board members gave the go-ahead for system officials to finalize the policy which would establish a criteria-based rubric for determining whether students in third grade through eighth grade move on to the next grade, have to attend summer school or must be held back.
Superintendent John Jackson said the draft policy, which received input from principals and other administrators, will be presented to Local School Governance Teams before it is taken to the board on first reading. The aim is to hear any suggestions that may come up and consider them for possible inclusion.
Also, Jackson said system officials will use the rubric in the draft policy and compare it to the last year's data on student performance on a number of assessments. This will allow them to see how the rubric would evaluate them and which of the three suggested actions, based on their scores, would apply to them.
The rubric in the draft policy includes NAAVY ELA and math assessments along with a math inventory, an internal assessment, Jackson said. Data on these assessments isn't available for last year, so a complete picture isn't available.
However, the main goal of the analysis is for system officials to have a better idea about how the new policy would impact the Fiscal Year 2019 and 2020 budgets. Particularly they're interested in how the policy relates to the number of students who would be attending summer school, which requires additional personnel and transportation costs.
The rubric has nine categories for grades third, fourth, sixth and seventh, along with 11 categories for grades fifth and eighth, since their state Milestones assessments include science and social studies. Other grades only take the math and reading portions. Depending on their performance in all but two categories — growth assessments are on a two-point scale — students can earn one to four points.
Each group has a category for academic grades. Students can earn a point each for passing the four main subjects: ELA, math, social studies and science.
There is a total of 32 points for grades third, fourth, sixth and seventh, and a total of 40 points for grades fifth and eighth. For the first group, 20-32 means promotion, 15-19 means summer school and below 15 means retention. For the last group, the 25-40 range equates to promotion, 15-24 means summer school and under 15 signifies retention.