GNTC one of most affordable schools with online degrees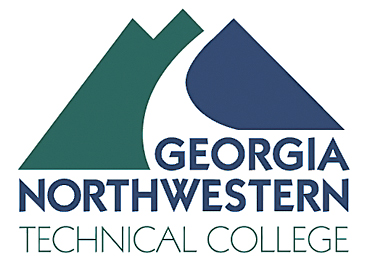 Georgia Northwestern Technical College is one of the most affordable community colleges offering online degrees in the U.S., according to a report by affordableschools.net, an independent college search and rankings site.
According to the report, GNTC ranked 20th in a list of the top 50 cheapest to attend community colleges in the country with online programs. Georgia also had the highest number of community colleges represented in the rankings with nine, the report states. The report looked at the 418 community colleges in the country with online or distance associate's degrees.
The site formed its list using data from the National Center for Education Statistics, to provide a resource for students to not only find affordable higher education but find institutions with a diversity of offerings to fit their needs. The institutions' rankings corresponded to its average yearly net price to attend.
"This value is calculated by NCES for each institution using all relevant education costs (factoring aid and discounts from published tuition rates) in total for the entire undergraduate student body, divided by the number of students enrolled in the given academic year," the report states. The net price for GNTC was $3,841, and for comparison, the top ranked school Oconee Fall Line Technical College, which is in Sandersville, has a net price of $636.
At GNTC, there is no difference in price between taking classes online rather than the classroom, with each credit hour costing $89 for both, said Mindy McCannon, vice president of academic affairs.
The college offers four fully-online Associate of Applied Science degrees — accounting, business technology, business management and website design/ development — as part of its over 60 programs that are at least 50 percent or more online.
According to data from fall 2016, McCannon shared that out of all GNTC students across the six campuses, 17.39 percent of them took all online classes and 45.85 percent took at least one online course. For students at the Floyd County campus, 14 percent took all online classes and 41.31 percent took at least one online course.
McCannon came to GNTC 14 years ago, she said, and from early on the college recognized the need to provide flexibility for its students when it comes to taking courses, having online programs has allowed that.
"They recognized the need for online courses in its infancy," said McCannon, adding that it helps everyone from a high school student who is dual-enrolled in the state's Move On When Ready program to an adult who works third shift.
The information students get online is the same as what they'd get in the classroom, McCannon said. Students can be just as engaged through online discussions and chats as they would be in a classroom, she added.
The other Georgia community colleges on the list are Albany Technical College, ranked second with a net price of $1,014; Wiregrass Georgia Technical College in Valdosta, ranked seventh with a net price of $2,353; Central Georgia Technical College in Warner Robins, ranked ninth with a net price of $2,756; Chattahoochee Technical College in Marietta, ranked 10th with a net price of $2,894; Atlanta Technical College, ranked 12th with a net price of $2,948; West Georgia Technical College in Waco, ranked 23rd with a net price of $4,165; Southeastern Technical College in Vidalia, ranked 24th with a net price of $4,167.