GHC's economic impact approaches $150 million; up $30M since 2013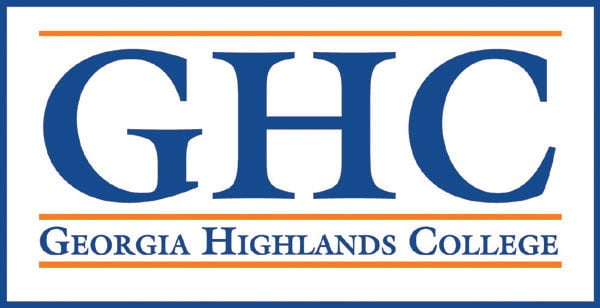 The University System of Georgia had a total economic impact on the state in Fiscal Year 2016 of more than $16 billion, $149,423,968 of which was contributed by Georgia Highlands College, according to a recently released report.
The USG report was conducted by the Selig Center for Economic Growth in the University of Georgia's Terry College of Business.
The more than $149 million contributed by GHC — across the five Northwest Georgia cities it has campuses — represents an increase of over $17 million from the 2015 report, which means the college has increased its impact by more than $30 million since the FY 2013 report.
"GHC continues to grow and our economic impact increase of $30 million since the Fiscal Year 2013 report is evident of that," said Don Green, president of GHC. "Over the last few years, we have worked to not only increase our enrollment numbers, but to also increase our retention."
The USG's economic impact grew $1.3 billion, an increase of 8 percent, from FY 2015 to 2016. The increase is attributed to "spending by the institution and spending by the students who attend that particular college or university." On average, for every dollar spent by the university, an additional 52 cents is generated for that institution's region.
"GHC held the third highest enrollment increase in the state in 2015 and has been witnessing a consistent swell in enrollment," Green said. "We reach students and communities across five locations in Northwest Georgia in Rome, Cartersville, Marietta, Dallas and Douglasville."
GHC's total economic impact is broken down into $41,274,341 in personnel services, $20,832,379 in operating expenses and $87,317,248 in student spending.
"The University System is committed to its role in supporting and advancing the economic growth of the state of Georgia," said Chancellor Steve Wrigley. "These numbers reflect the hard work and support of Georgians across the state, and we hope to continue to drive innovation, workforce development and job creation for years to come."
The economic impact of the USG is a measure of direct and indirect spending that contributes to the regions served by the system's colleges and universities.
To calculate the economic impact for FY16, data collected between July 1, 2015, and June 30, 2016, was analyzed. The annual study is conducted on behalf of the Board of Regents by Jeffrey M. Humphreys, director of the Selig Center.
The USG's employment impact statewide was 157,967 jobs in FY 2016, a jump of 7,776 jobs from FY 2015. GHC's employment impact was 1,814 jobs in 2016, an increase of 86 jobs from 2015.