Free lunches for Rome students in 2014-2015 school year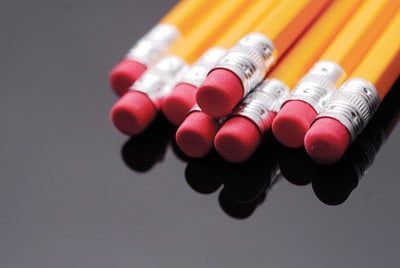 Rome City Schools parents short on cash won't have to look under sofa cushions for change for lunch money next year.
Brandy Money, nutrition coordinator for the school system, said lunches will be free for students during the 2014-2015 school year. The issue was discussed during Tuesday's Rome Board of Education meeting.
Rome City Schools qualifies for a USDA-sponsored program that funds the free lunches.
"At this time of year, we are usually discussing the upcoming expected costs of lunches for the new year, but this year, thanks to this program, we don't have to," said Superintendent Jeff Bearden. "All students will be able to have meals for free."
Money explained that if parents had already paid any money into the lunch program for next year, they can receive a refund through the their child's school.
Lunch costs during the 2013-2014 school year were $1.60 per meal for pre-K and elementary students and $1.85 for middle school and high school students. Breakfasts were free last year and will remain so.
School officials plan to begin looking for some property to house a maintenance and technology facility after getting approval during Tuesday's meeting.
The current maintenance facility on North Avenue, not too far from Rome Middle and High schools, is too small to continue to meet the needs of the growing system.
Tim Fleming, technology coordinator, and Tim Williams, maintenance coordinator, discussed the needs of the system.
"Our maintenance and technology departments are growing," said Williams. "Our current facility has very little parking and no more room for storage. It is hard for semis to get in to make deliveries because of the parking area."
Williams discussed the need for a loading dock, which the current facility does not have. It also lacks proper security and is full.
The technology center is in the basement at Main Elementary on Martin Luther King Jr. Boulevard, said Fleming, where water is a threat.
"We did have flooding a few years back and did have some damage done. A flood took out the core switch, which costs about $85,000 to replace," Fleming said.
Fleming said the data center houses about $345,000 worth of equipment, and the value could climb soon to $555,000.
"If we had a flooding event like we did a few years ago, we could have as much as two weeks of interrupted service for our internet, phones, media center checkouts, grades and attendance," he added.
Bearden recommended that the board give the go-head to start looking for a piece of property that would suit the system's needs and be cost-effective.
"Hopefully, with your approval we can begin looking and be able to bring something forward for you next month," Bearden said.
The board agreed to pursue the issue.
"It sounds like something we really need," said Cheryl Huffman, chairwoman of the board. "A safe place for our technology is very important, along with making sure we have proper maintenance and storage facilities."