For Arp, summer is all about recharging for year ahead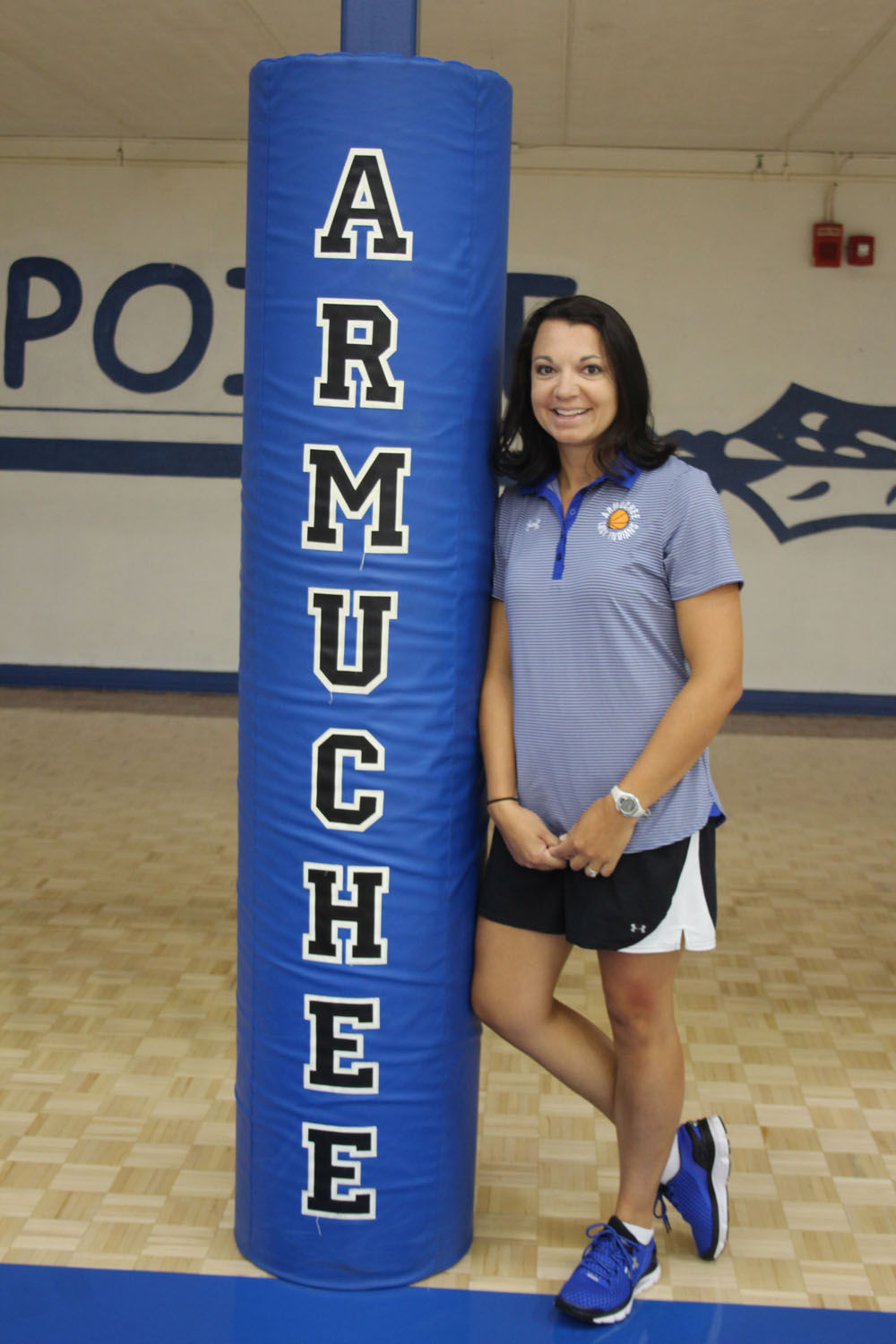 It's always exciting starting a new school year, as teachers and students return after a summer of recharging themselves for a fresh start, said Michelle Arp, a business teacher at Armuchee High School.
It's also a time for teachers to implement all the summer prep work they've put in, finding new innovative ways to reach students, said Arp, who was named Teacher of the Year for Floyd County Schools in October 2016 and had a chance this year to attend a national conference in Chicago for business educators.
For Arp, educating the youth of the Armuchee community means giving back to the same school and district that gave so much to her.
Each school day she tries to give her best, she said, providing engaging hands-on experiences for her students and investing in the community she loves.
Arp tries to foster the extended-family feel of the Armuchee district and spread that with her own students. This school year will be Arp's 12th in the Armuchee district and her 11th at the high school — she taught one year at the middle school.
There's some extra excitement heading into the school year that starts Aug. 2 because of all the new faces at the high school, including a new principal in John Rhodarmer, who went to Shorter University with Arp and her husband, she said.
Arp is continuously working to stay up to date as the world changes under advancements in technology, to make sure that the real-life scenarios modeled in her classes reflect the world students will encounter after high school, she said. In her introduction to business class, Arp said students can earn a certificate through the Microsoft Imagine Academy, reflecting their proficiency in Microsoft programs, and some have used this achievement to help them get jobs.
The one-to-one initiative of Floyd County Schools, which provides students with a Chromebook, is more accurately described in Arp's eyes as one to world, as students now have access to the global resources available online for integration into their education, she said.
But outside of technology, students in her classes get opportunities for mock job interviews and resume writing, and some also get a chance to run the school store — testing if running their own business draws their interest for the future.
As a coach of the girls' basketball team, the summer represents a time to bring in all the high school basketball players for a unique bonding experience, Arp said.
Coaching while being a teacher is a very rewarding challenge, she added, and allows her to have a different kind of interaction with students and see them in a different light.
Perhaps most importantly, summer as a teacher is a great experience for families, Arp said. It's an opportunity for her and her husband, Shane Arp, who teaches at Armuchee Middle and coaches girls' softball for the high school, and their two kids to make memories that will last forever, she said.