FCS Facilities Manager Van Hook: New Pepperell Middle School building well needed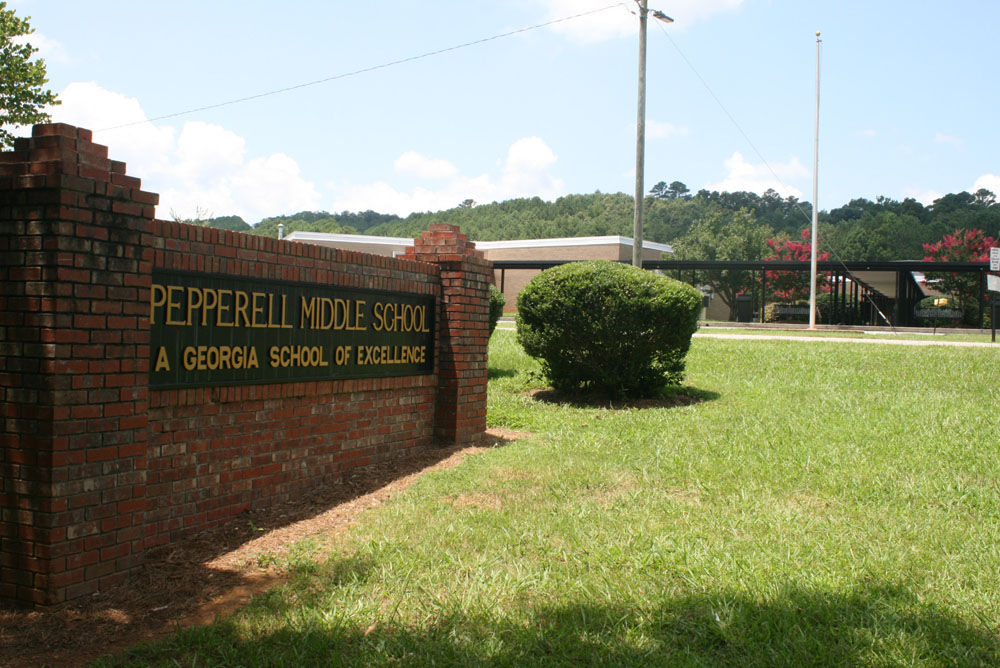 Anyone who walks into the over four-decades-old Pepperell Middle School will see the need to build a new school, said David Van Hook, facilities manager for Floyd County Schools.
"It's just time for that building to go away," he said.
A new Pepperell Middle is one of the two main projects for the school system that would be funded by an extension of the 1-cent education local option sales tax, which voters will decide on in November. The other main project is the modernization of Armuchee High.
As it stands right now, the estimated cost of a new school is $20 million, Van Hook said, and would have room for 850 to 900 students — the current school was built for 825 students, and there are now more students attending than that number. New schools are built for a larger student population than is estimated, he added, and it would be designed to last anywhere from 40 to 60 years, hopefully longer.
Due to the laundry list of issues with the current school, Van Hook said the cost of modernizing would be more than building a new school — systems have to follow state guidelines on modernization projects. As officials started looking at what needed to be done to modernize Pepperell Middle, they found that they'd be doing about the same work to modernize as they would be doing to construct a new school, he said.
One of the main issues with the current school is that it doesn't have the electrical capacity to support a 21st century school, Van Hook explained. When the school was designed, the main electric loads were microscopes or some TVs, and now, there are TVs, SMART Boards and roughly 30 computers in each classroom, he continued. There are not much more electrical loads the school can take.
The school also needs a new roof, windows and doors need replacing, several walls need to be re-waterproofed and some portions of the school's HVAC system need replacing. Additionally, Pepperell Middle's gym is the only middle school gym in the system without air conditioning, there are traffic-flow issues related to separating bus and car traffic, the cafeteria needs to be made bigger and there is a need for more restrooms.
A new school could also have more built-in space between the ceiling and the roof — this is an issue with the current school, where the space doesn't allow enough clearance to run air conditioning equipment through it, Van Hook said. With more built-in space from ceiling to roof, the school wouldn't have to have wall-hung air conditioners and heaters anymore.
A final location for where the school would be built has not been determined nor has a final layout, mainly because the system's ability to move forward on the project hinges on the passing of the ELOST, Van Hook said. If the ELOST passes, construction of a new school wouldn't begin until 2020.
The Floyd County Board of Education last week approved the $4,000 purchase of two properties that are adjacent to 16 acres the system owns between the high school's football field and Landers Drive. This combined area is one possible location for a new Pepperell Middle.
Other potential site locations include an area adjacent to the middle school, off Hughes Dairy Road, and an area adjacent to the elementary school, off Conns Lake Road. The system could also tear down the middle school and build a new one where it stands, Van Hook said, but that brings into question where the students would go to school during the build.
"There is still quite a bit of work to be done," he said.