Educators: Common Core Performance Standards stresses integration, reasoning skills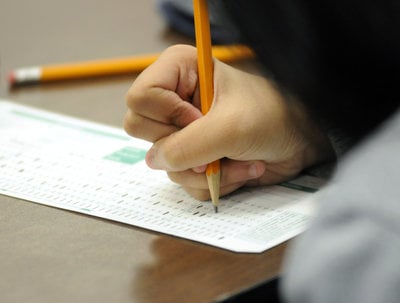 With the start of the new school year, local educators are also beginning their third year using Common Core Performance Standards, and they are liking what they see.
"In my 25 years as an educator, I think our students are more prepared than ever," said Jennifer Greer, Common Core coordinator for Floyd County Schools. "If you polled my teachers, and you told them you were going to take away Common Core, I think they would be upset, because they have this now. The progression of it makes sense."
Common Core started in Georgia in fall of 2012. Common Core is not curriculum, Greer said, but it outlines what students should know and be able to do at a certain point in their education.
Forty-five states in the U.S. have adopted Common Core. Common Core encourages consistent, strong benchmarks for each student in each grade in English, language arts and math. Local communities in the state still design their own curriculum, but standards are all the same and there are clear goals.
When explaining the difference between Common Core and what came before, which in Georgia was Georgia Performance Standards, and before that, in the 1980s, the QCC or Quality Core Curriculum, many educators use a staircase as an example.
Each step is a standard the child has to achieve. Before Common Core, a child in California could be getting straight A's as he moves up his staircase, but if he suddenly moved to Chicago, he could start getting Cs, because the staircase is different. Standards could be totally different under the previous standards.
With Common Core, teachers are teaching the same standards across the board, even though the methods may be different. Children are expected to have the same level of achievement when they finish a grade, whether they are in New York, Georgia or Oregon.
Common Core also encourages more integration and more rigor of the subjects, Greer said.
"There were changes in the standards for math across the grades," said Greer. "We shifted the standards and one subject that was not used much before was statistics. There was a very deliberate integration of statistics. Common core also gets away from a formula approach."
Greer explained that many styles of teaching before Common Core stressed memorization and formula methods.
"We teach them why two times four is eight now, not just that it is," she said. "In early grades, we give them manipulatives, be it blocks or cards, that lets them see it and touch it. Then we move to pictorials then we move to algorithms, which is the way many parents were taught. You have a formula, you plug it in and solve it."
Using this method helps the children understand the concept more, she explained.
"They develop number sense earlier and understand more," she said. "We don't want them to have to use manipulatives or pictorials throughout their school years, but getting them started with them helps them develop a sense of what does and doesn't work."
Floyd County Schools has developed a tool on its website, www.floydboe.net, that actually will help parents if they need with the math standards, Greer said.
"We have a program called Math Tutor," she said. "It is a live binder accessible through our website, which holds videos, activities and links to websites to help K-8 parents," she said. "It holds every homework assignment, lesson, activity that their children do in class, and it is all online. We've made a very conscious effort to arm our parents with everything they need."
The program is such a success, the school system actually gets emails from other states, some as far as California, telling them what a help the binder is.
"We've had over a quarter of a million people across the country visit our site and use our resources," she said. "We've received thank you emails from all over the U.S."
In the area of language arts and English, standards changed as well.
"I think it is wonderful that they brought writing into the math curriculum and my students had to write proofs of what they were learning," said Michelle Clay, an instructional lead teacher at Pepperell Elementary, who taught third grade when Common Core started. "The integration works."
Also, in reading, students are asked why a character is important, not just who, what, where and when.
"This makes a difference, because before they were just asked to repeat facts about what they read," said Clay. "Under Common Core, they are encouraged to think at a higher level. They are asked to have depth of knowledge. They are asked for their perspective and to reflect on what they are thinking and feeling as they are reading."
Common Core is more about challenging students, too, Clay said.
"Now kids at a higher level can be challenged on an individual level. There is no more teaching to the middle," she said. "I know what the standards are and I can make those work for the different levels of learning in the classroom. You have these babies for a year, you don't want to mess up. You want them to be ready."
Rome High principal Tygar Evans agrees that Common Core is making a difference in his school.
"It has changed the most from a math aspect," said Evans. "It has not changed what my teachers do on a daily basis, so much, but I do feel it has made a huge impact on the kids."
Evans said he sees a difference in the way students are prepared.
"Our teachers are facilitators and educators now," Evans said. "The kids find new paths they can follow. I see much more student involvement in classrooms now. As an educator, I think that is very exciting, because they have to be involved in their learning. When they get in college or when they start a job, they have to be ready to take responsibility. They are being prepared for that."