Chad Moore follows call to come home, take reins as Armuchee Middle principal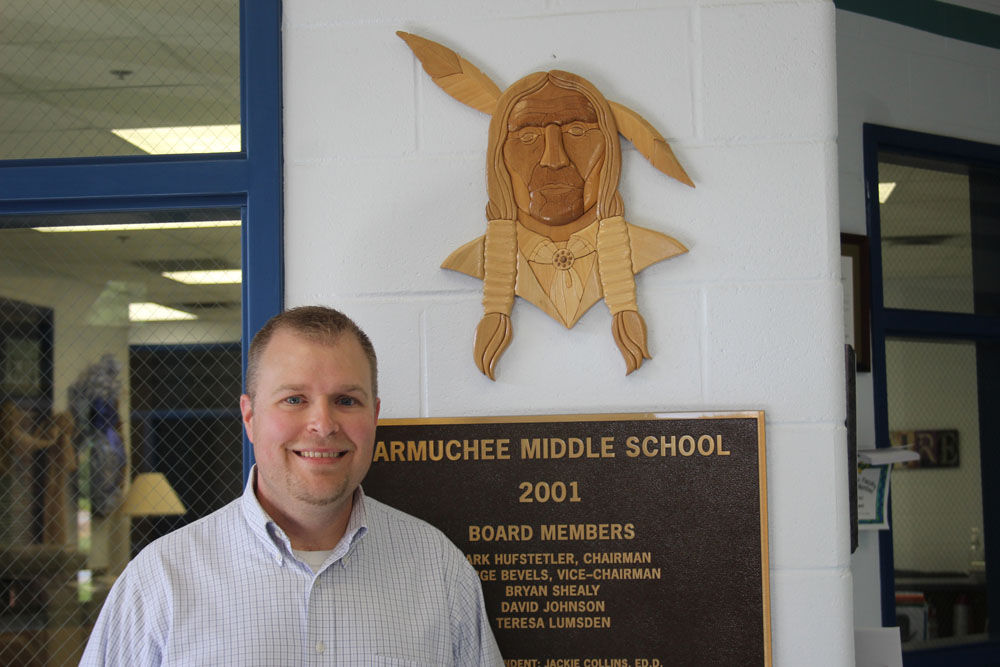 Chad Moore was one of those nerds who never wanted to leave high school, said the 1999 graduate of Armuchee High who will begin as principal of the community's middle school on Saturday.
Moore first started school at Glenwood Primary and moved up through the Armuchee district. That was where he was first inspired to make education his life's work, after deciding he wanted to do what his teachers did in building special relationships with students. From that initial thought about what his career could be, Moore said he always wanted to return to Armuchee.
After 13 years in Gordon County — where he was a teacher at Ashworth Middle for six years, an assistant principal at Sonoraville Elementary for three years and then a principal at Belwood Elementary for four years — Moore's dream of returning to where it all started for him has come true.
Moore will be replacing outgoing Principal Jeanie Hubbard, who will become the executive director of personnel for Floyd County Schools. He said he was happy where he was, as his twin boys were with him at Belwood, and, as a parent, this gave him the comfort of being there for them as a safety net.
However, the pull of coming back home was too strong, and Moore said he just couldn't pass up the opportunity to give back to the school community that gave so much to him.
One of the main things Moore is focused on for next year is adjusting to having a leadership role at the middle school level, something he has never had before.
There will be a learning phase, he said, as being a principal at the middle school level is no less difficult than the elementary level, but does come with different challenges.
The top-down approach of implementing change is not what Moore pushes for, he said. Rather, he likes to work with the teachers when it comes to making changes that will have an effect on them. And, most of all, since Moore has walked in the shoes of middle school teachers, he said, he knows where they are coming from, promoting a mutual understanding. Being a teacher before becoming an administrator is something Moore said is critical.
The middle school ages reflect a critical time in young people's lives, where they are on the verge of making the hard decisions and physiological changes that come with adolescence, Moore said.
These kids can still be molded into better people not just better students, just like he was molded by the teachers and administrators that came before him, he said.