Local robotics team competes in Atlanta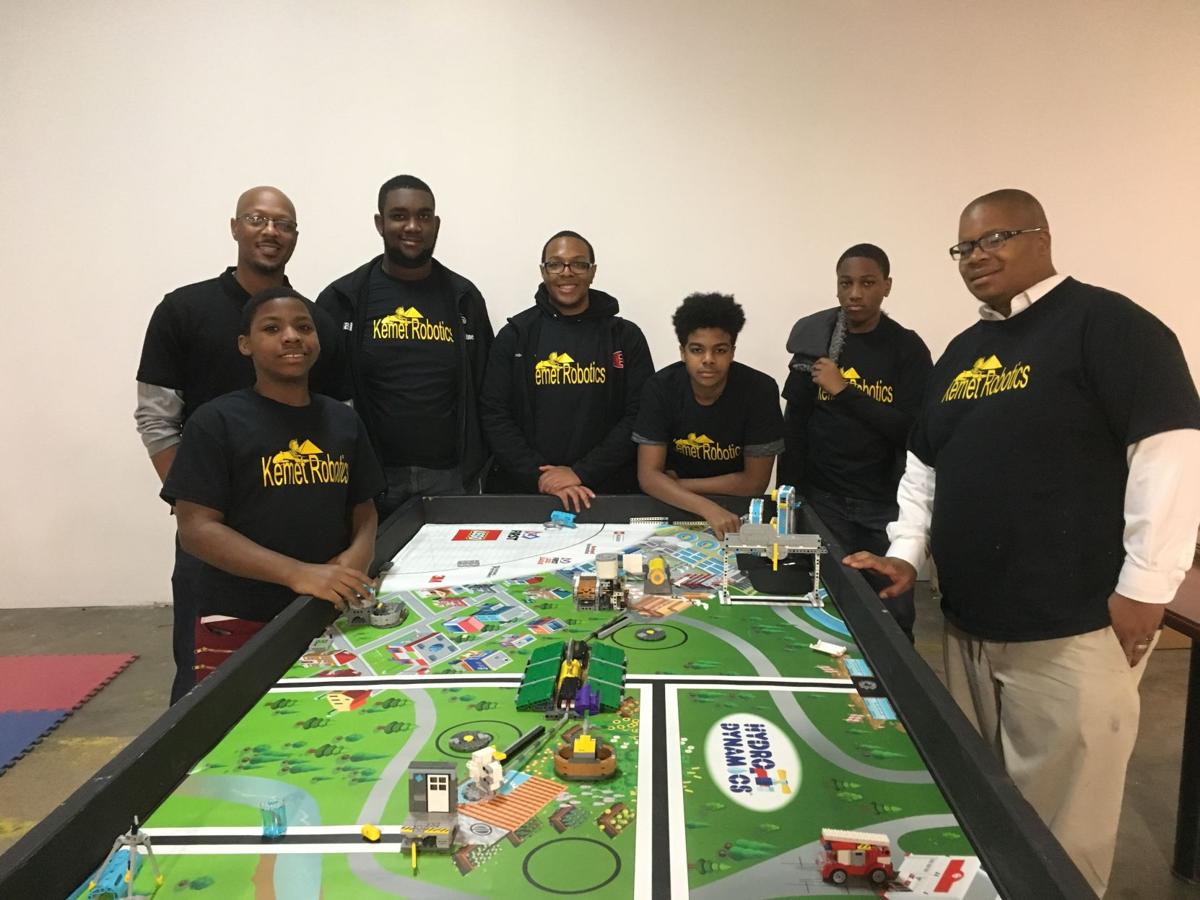 The Kemet Robotics team out of Rome and two teams from Georgia Highlands Charger Robotics, which is out of Cartersville and is part of the Kemet Robotics Alliance, competed in the First Lego League Competition at the Lonnie Johnson STEM Activity Center in Atlanta Saturday.
Over 20 teams competed in the competition. The 100 Black Men of Northwest Georgia and Kemet Robotics are co-sponsoring GHC's program.
First Lego League challenges kids to think like scientists and engineers where they will build, test, and program a robot using Lego Mindstorms technology to solve a set of missions.
This year's theme was about hydrodynamics in studying the location, use, storage and movement of water. Throughout the competition season, teams will be celebrating discovery, teamwork, and gracious professionalism.
Rayford Horne, 100 Black Men of Rome-NWGA chapter president said, "Programs like robotics integrates multiple activities to provide avenues in seeing how concepts relate to life in order to hopefully ignite a passion for a future career in a STEM discipline."
Kemet Robotics Alliance consists of 27 elementary and middle schools between Rome, Cartersville and across Northwest Georgia. 100 Black of Rome-Northwest Georgia's Kemet Robotics Alliance is a part of the 100 Scholars Robotics Alliance (100 SRA). 100 SRA is a component of the 100 Black Men of Atlanta's nationally recognized Project Success program.