Kids camp registrations underway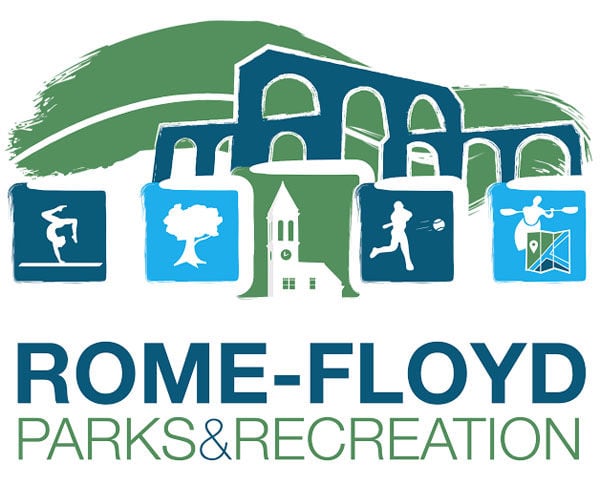 Rome-Floyd Parks and Recreation unveiled Tuesday a two-month slate of activities for children, from toddlers to teens.
"There are a lot of good things going on this summer," said Spencer Brewer, who chairs the department's advisory board.
Sports and gymnastic opportunities are represented, but there also are camps for nature-lovers, learners, little princesses and LEGO maniacs.
The most variety comes with Camp Anthony — nine weeks of adventure day camps for ages 4 to 13, starting May 30 and wrapping up July 28.
The camps run from 7:30 a.m. to 6 p.m., at $100 a week, and include breakfast, lunch and snacks. Parents can register their children for the whole summer or just choose one or two weeks.
In addition to crafts, games and swimming, there's a weekly field trip. Hiking at Red Top Mountain, bowling, a ride on a Civil War-era steam engine and visits to the Booth Western Museum in Cartersville and the Creative Discovery Museum in Chattanooga are among the options.
Other camps focus on specific interests:
LEGO Nerf Camp, for ages 6 to 13, costs $90 and runs June 5 through 9.
Gymnastics Camp, at $90 a week, is divided into sessions for kids ages 3 to 5 and sessions for those who are 6 and older. There are camps starting June 5, June 19 and July 10.
Princess Camp, for ages 4 to 8, starts June 12. They will dress up, dance, make crafts and have tea parties. Cost is $90.
Kid vs. Wild, at $125, features outdoor activities for kids ages 8 to 12. It's co-sponsored by the Floyd County Sheriff's Office and the Floyd County Wildlife Club. There's a camp the week of June 19, and another starting July 17.
All Sports Camp, the week of June 19, will cover everything from basketball and flag football to Nerf Wars and pickleball. It's for ages 6 to 14 and costs $90.
Camp Goodtimes, for developmentally challenged youth, offers a range of indoor and outdoor activities. It's $100 a week and there are three weeks available, starting June 26, July 3 and July 10.
Camp H20 is a week of swimming in various pools and waterways, for ages 8 to 14. Cost is $200. It starts July 24, but space is limited so the deadline to register is July 7.
Registration for the camps can be done online at RFPRA.com or in person at the Parks and Rec headquarters, 1 Shorter Ave.
"We're excited to get the summer going," said Kevin Cowling, department director.
Cowling said he's working on a project list to submit for possible inclusion in a SPLOST package, but he's planning to propose mostly maintenance work, not new facilities.