2 earn Eagle Scout badges; projects include flag retirement, prayer labyrinth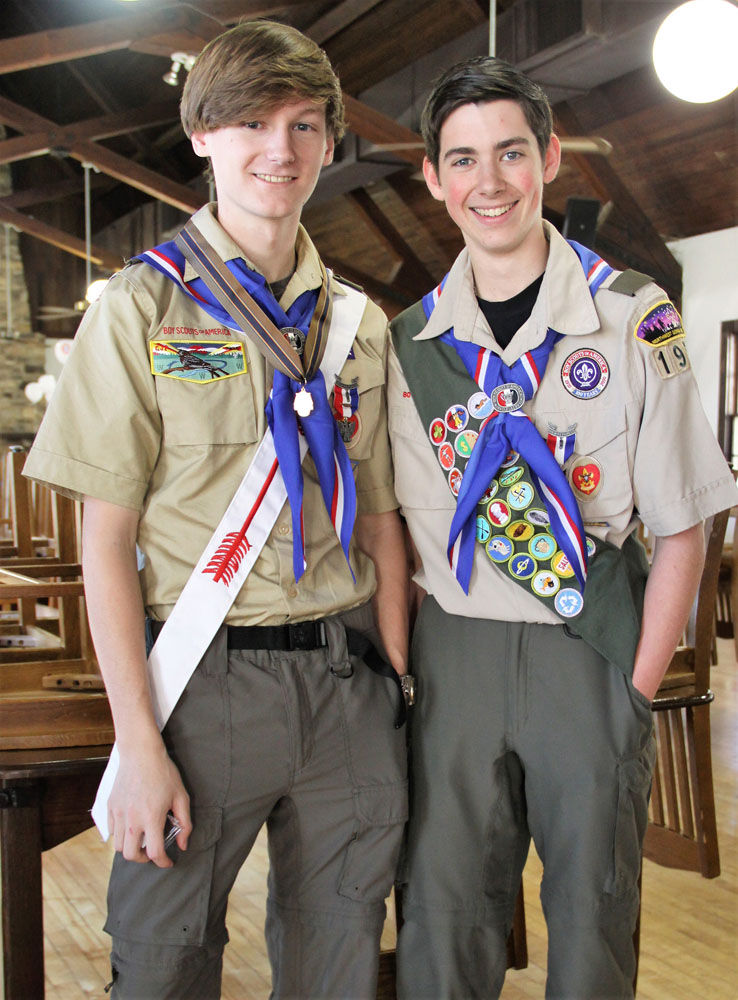 Troop 1902 Boy Scouts Logan Tolbert and Jarred Jones recently completed requirements for earning the rank of Eagle Scout.
Both attend Rome High School.
Tolbert, 18, son to Derrick and Celeste Swanson, is a saxophone player in the band and the AFJROTC color guard commander.
Jones, son of Todd and Charlotte Jones, is a member of the Rome High tennis team. The 16-year-old was able to fulfill the requirements for the highest honor in scouting.
In order to earn the Eagle Scout badge, both boys were required to design and implement a project that would benefit the community.
Tolbert's Eagle project consisted of providing a drop-off repository for U.S. flags to be retired properly. The repository is at American Legion Post 5 on Shorter Avenue. His final flag retirement ceremony was conducted with the assistance of fellow Boy Scouts and the Exchange Club of Rome.
Jones' project involved constructing a prayer labyrinth for Transfiguration Episcopal Church. He was assisted by fellow Troop 1902 members. The prayer labyrinth allows individuals to meditate and/or pray as they walk along the designated pathway.