Darlington students win at tech competition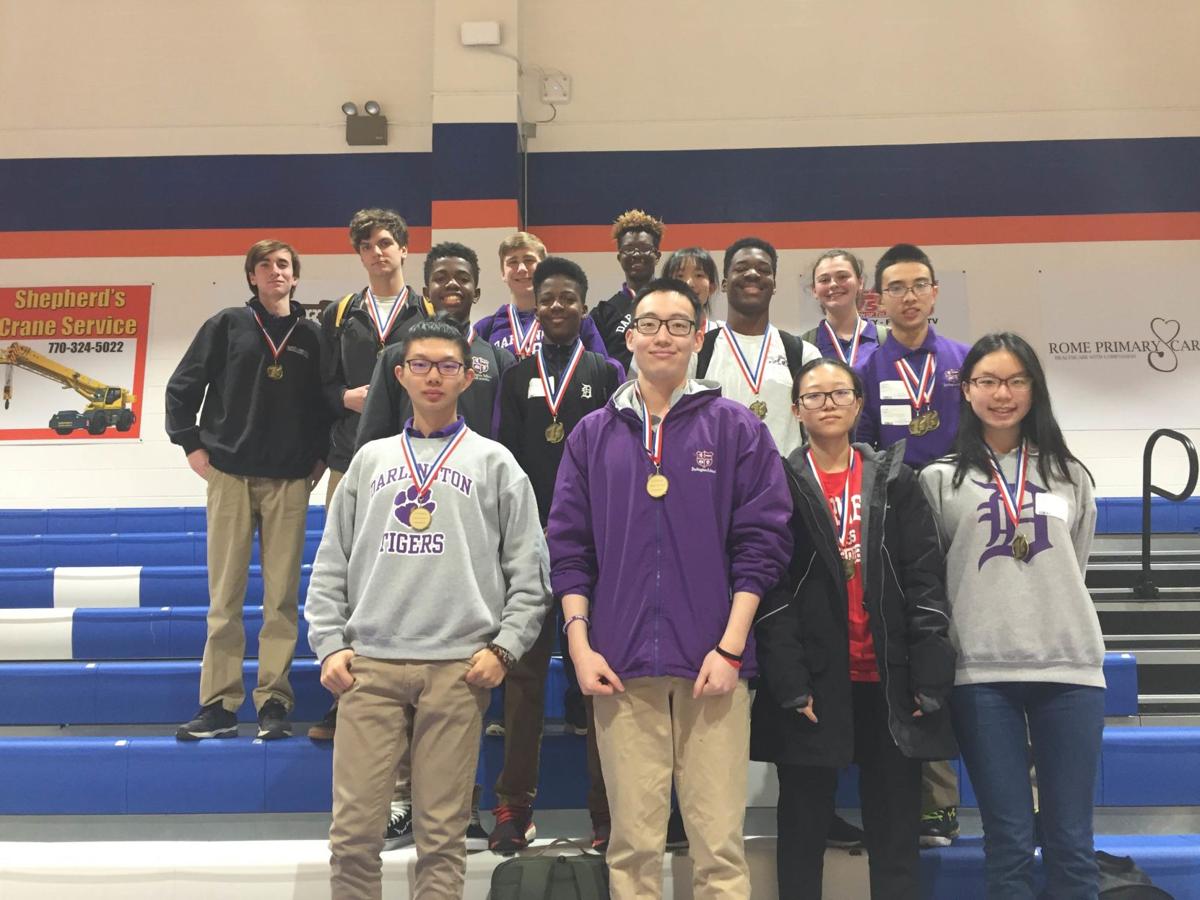 The following Darlington School students were named winners at the Northwest Georgia Tech Competition on Jan. 26 and will advance to the Georgia Student Technology Competition at Middle Georgia State University in Macon on March 10.
3D Modeling:
Rodgers Wang (9-10)
Zenith Han and Jay Jay Ugbe (11-12)
Animation:
Mary Elizabeth Prusakowski (7-8)
Audio Production:
Xiya Burton and Mary Blair Fuller (5-6)
Davis Graham (9-10)
Neal Yin and David Wu (11-12)
Device Modification:
Jack McClain (11-12)
Digital Photo Production:
Allison King and Hattie James Lester (7-8)
Jonathan Murphy and Michael Ugbe (9-10)
Digital Game Design:
Parker Scott (7-8)
Clayton Tillery (11-12)
Internet Applications:
David Cao and Sirius Liu (11-12)
Mobile App Design:
Jemarc Walters (11-12)
Multimedia Applications:
Ashley Hankinson (11-12)
Productivity Design:
Emi Grace Wood (5-6)
Anaya Desai (7-8)
Programming Challenge:
David Cao and Sharon Sun (9-10)
Jack Eady and Zenith Han (11-12)
Project Programming:
Jayden Lance (7-8)
Jack Eady (11-12)
Robotics:
Noah Kinney (7-8)
Ingrid Wu and Elliot Kinney (11-12)
Video Production:
Morgan Ivester (11-12)
The Georgia Educational Student Technology Competition (GASTC) is an annual student technology competition produced by the Georgia Educational Technology Consortium. The GASTC is the highest level of student technology competition in Georgia with over 750 projects, representing the work of over 1,000 students, judged at the competition each year.