Coosa senior Fernando Guzman honored with Exchange ACE Award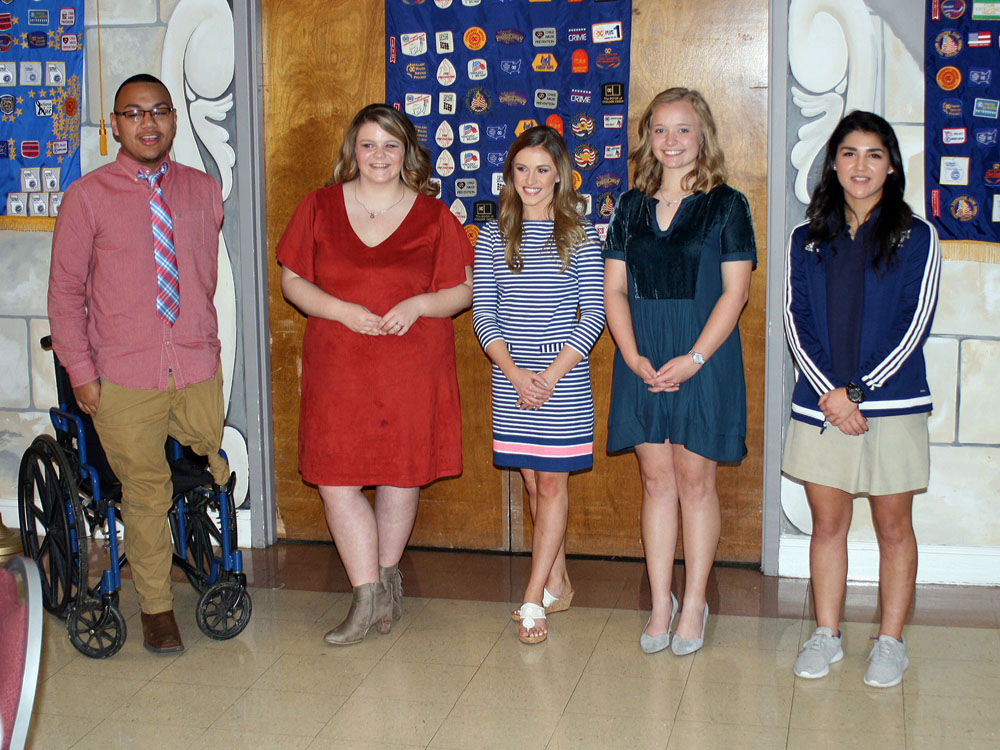 There were not a lot of dry eyes in the Palladium, home of the Rome Exchange Club, when Coosa High senior Fernando Guzman told civic club members on Friday, "I was supposed to be dead six months ago."
Guzman was one of six high school seniors honored by the Exchange Club for overcoming incredible personal challenges to be just three months away from graduating high school.
Guzman received the top ACE — Accepting the Challenge of Excellence — Award from the judges after a presentation detailing his multiple battles with cancer.
Over the last six years he has lost pieces of his left lung, both his left arm and leg have been amputated and just last year he was told doctors had found cancer in his right lung.
Guzman hopped from his wheelchair and spoke at the podium on his good right leg, telling the crowd that one day he hoped to become an oncologist.
Before he ever got to the point of being diagnosed with osteosarcoma, a form of bone cancer, Guzman endured a divorce that saw him stay with his father for a while, then move in with several brothers to live with his mother.
"We kept moving from trailer to trailer to trailer," Guzman said.
His mother and one older brother went to work to support the family, leaving Guzman at home to care for several younger brothers.
"I can make a mean grilled cheese sandwich and scramble eggs better than anybody," he said.
The toughest experience, though, may have been his decision to leave his mother and move in with his godparents. After having to go back and forth to Atlanta all the time for medical treatment, Guzman said, "I didn't want to make my mom's life any harder."
Guzman received a $300 first prize and advanced to state-level competition, where the winner will be announced in June.
The club also recognized Andrew "Max" Rampley, Pepperell; Gabriela Ariza, Unity Christian; Mary Jo McCormick, Rome; Karson Cabe, Model; and Kimberly Jenkins, Armuchee. Each of the students also received cash awards from the Exchange Club.