College and Career Academy students attend CTI State Leadership Conference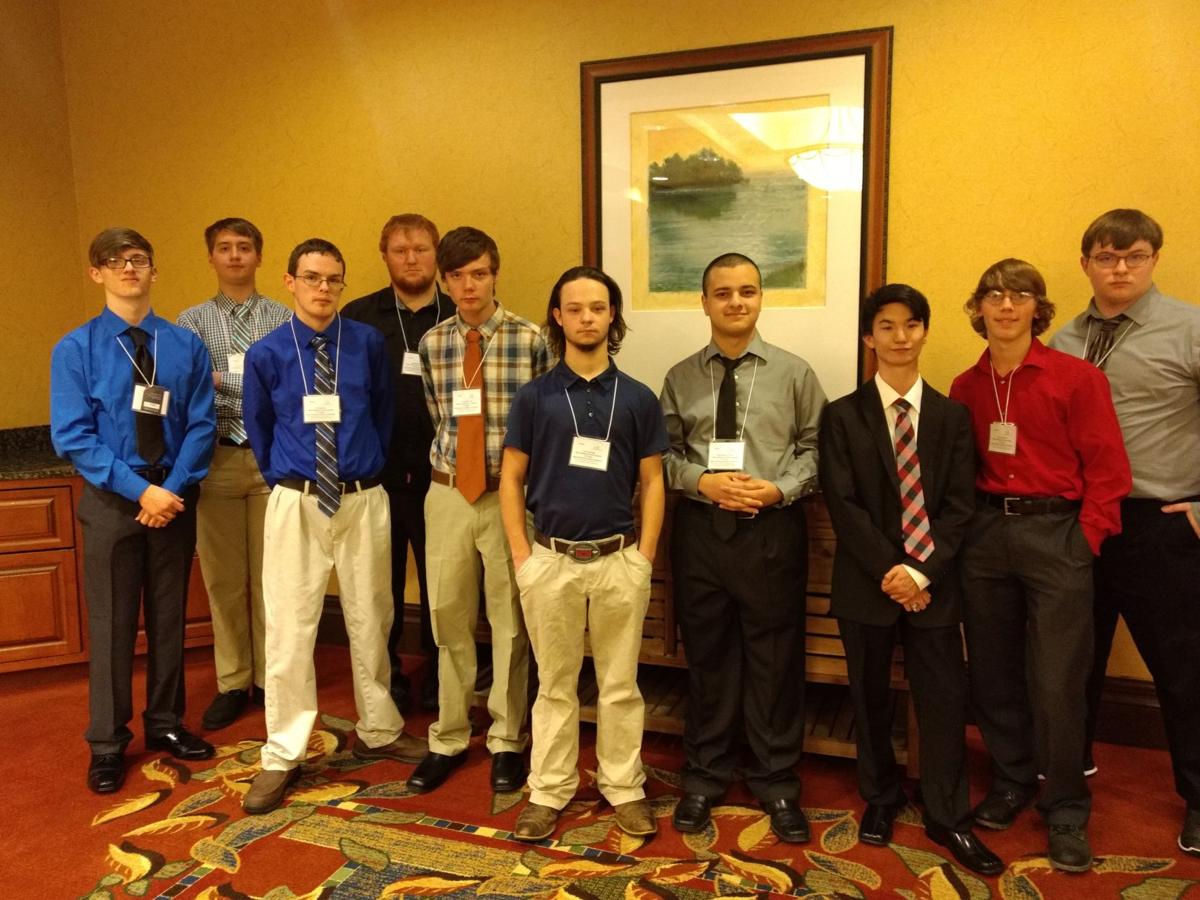 The Georgia CTI Fall Leadership Conference was held Nov. 16-17, 2017, at the Atlanta Evergreen Marriott Conference Resort--Stone Mountain Park. The conference theme, "Together We Stand," provided the focus for high quality interactive leadership skills building activities.
The purpose of the Fall Leadership conference is to reward students showing the greatest improvement in career, technical and agricultural education courses and work adjustment skills, and to recognize the achievement of these students. Ten CTI students represented the College and Career Academy.
Attending the conference were Christopher Dean, Cameron Buffington, Mason McDaniel, Stephen Payne, Hunter Yandle, Taman Radcliff, Sergio Romero-Vargas, Brandon Varner, James Jennings, and Chase Massey.
Students attending the conference had an opportunity to participate in Academic Quiz Bowl competitions. Christopher Dean earned 1st Place trophies in Math, Social Studies, and Current Events contests. Other CCA Quiz Bowl participants included Taman Radcliff, Stephen Payne, and Hunter Yandle.