Works by Julia Knight to be featured at Shorter University's Arnold Art Gallery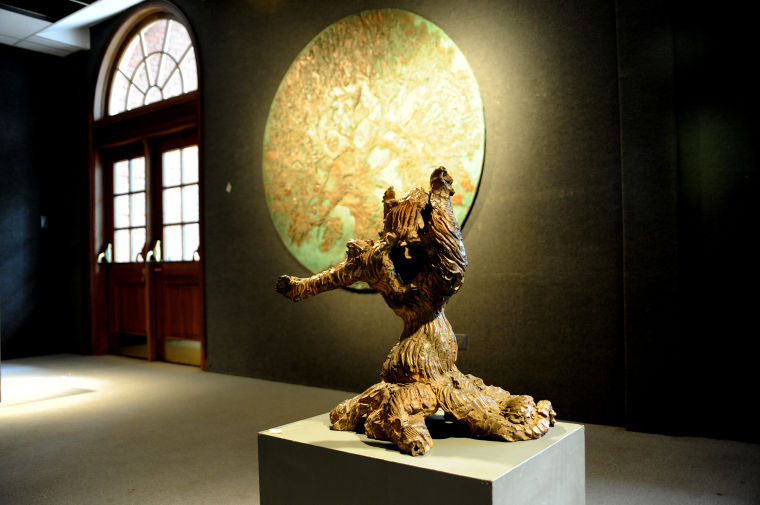 Rome, Ga. — Julia Knight brings her talent of sculpture and bronze casting to Shorter University's Arnold Art Gallery beginning Thursday, Feb. 6, and running through Friday, Feb. 28.
Some of her works include President Jimmy Carter, a sculpture of his bust, which resides at the Booth Museum of Western Art in Cartersville, Ga.; Tree Mandala, which was presented at the Cartersville campus of Georgia Highlands College; and The Erika Memorial, a sculpture that is at the Darlington School.
The exhibit is free and open to the public weekdays from 9 a.m. to 5 p.m.
"The ability to work in bronze defines her because it is such a complex process," Kelly Mills, Art Department Chair and Gallery Director, said.
Knight, who is from Cedartown, Ga., studied at the University of the South in Sewanee, Tenn. She transferred to finish her Bachelor of Fine Arts at the Ringling School of Art in Sarasota, Fla. She also received training at the Pennsylvania Academy of Fine Arts in Philadelphia. Knight lived in Pietrasanta, Italy, for a short time, where she worked on perfecting her technique of sculpting and casting.
In Sarasota, Knight worked under sculptors Ethelia Patmagrian, Bob Larsen and Leslie T. Posey as they taught her figure and portrait sculpture.
"That ability for her to work with the human figure and her knowledge of the sculpting processes makes her an ideal person for this exhibition," Mills said.
An artist's reception will be held Friday, Feb. 28 at 11 a.m. in Arnold Art Gallery.