Tumor Trooper Run, Walk planned for Saturday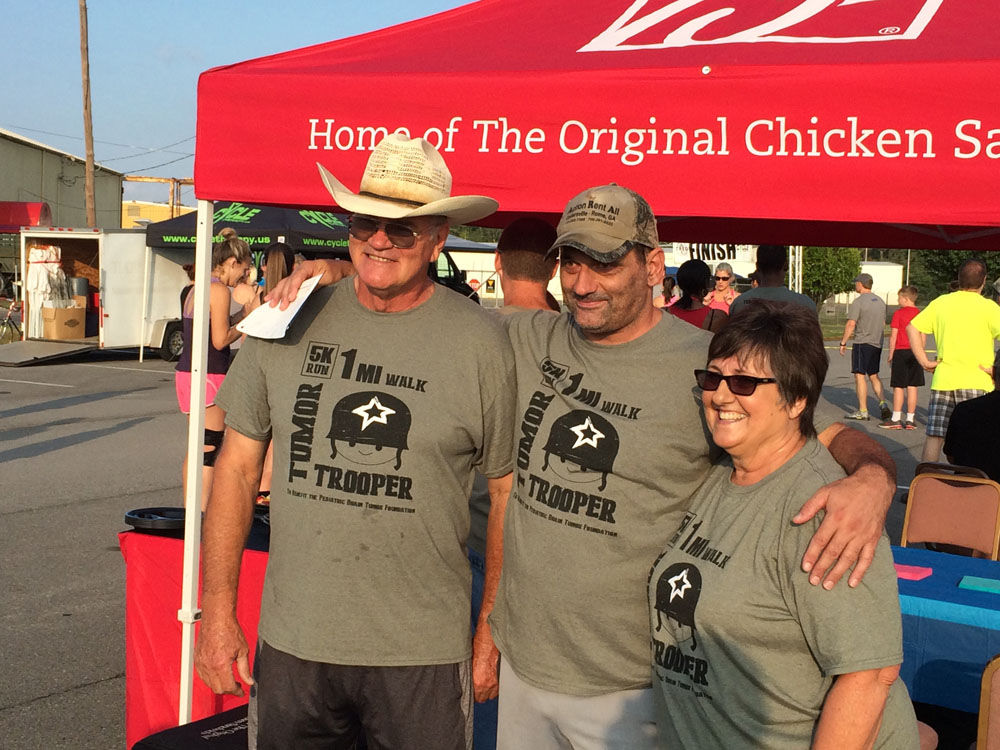 Though the man who started the Tumor Trooper Run and Walk lost his fight with cancer last fall, the event to raise funds for the Pediatric Brain Tumor Foundation and awareness of children battling the disease will go on for at least one more year on Saturday.
Charlie Henderson died on Oct. 22, 2016. Charlie's parents — Janice and John Henderson — and their son's friends are organizing the event this year.
"We just decided to at least try one more year and see what happens," Janice Henderson said.
Check-in is at 7 a.m. and the 1-mile walk starts at 8 a.m. Saturday at Richard B. Russell Regional Airport, 304 Russell Field Road. The 5K begins at 8:30 a.m.
Registration for the event is $30, and can be done the morning of the event, also at 7 a.m. Those wishing to register earlier can go to active.com and search "Tumor Trooper Rome, GA."
From last year's race, a relationship between the Hendersons and Rachel Vallejo, a local 9-year-old who has a tumor in her spine, and her family was born.
"They have been a blessing for our family," said Amarilis Duarte, who is Vallejo's mother, adding that the Hendersons were some of the first visitors to the hospital when the cancer recurred.
Vallejo was originally diagnosed with an ependymoma, a rare tumor of the brain or spinal cord, in September 2015, but in a year's time she was cancer-free. However, a new tumor on her spine was discovered in early July, and she has since gone through chemotherapy and radiation.
Duarte said, "Sometimes in these situations you feel all alone." But with friends like Janice Henderson, it doesn't feel that way. Henderson has stepped in to drive Vallejo to treatments when her parents couldn't make the trip, there during times both good and bad.
The event was started out of Charlie Henderson having a difficult time imagining a child going through what he had, his mother said. It bothered him to know that young kids, like him, were faced with knowing that they may not live that long, she added.
"It just upset him to no end," she said.
People have told Janice Henderson that what she is doing for Vallejo and her family is such a good thing. But it's what they have given her and her family in return in the wake of losing Charlie Henderson that has meant the most.
"It's been good for all of us," she said, adding that her granddaughters Melanie and Teresa Henderson spread love to Vallejo and her younger sister.
Vallejo hasn't been able to return to school at West End Elementary, but her work has been brought home to her and a teacher comes to her and helps her throughout the week. She just wants to get back to everyday life, going to school and being with her friends, her mother said. Despite periodic moments of feeling down with all she has been through in the last two years, Vallejo is motivated to beat the disease and return to just being a regular kid.
"She's hanging in there, and she will beat this," Duarte said.