Romans say goodbye to Coosa community pillar Carol Ann Guthrie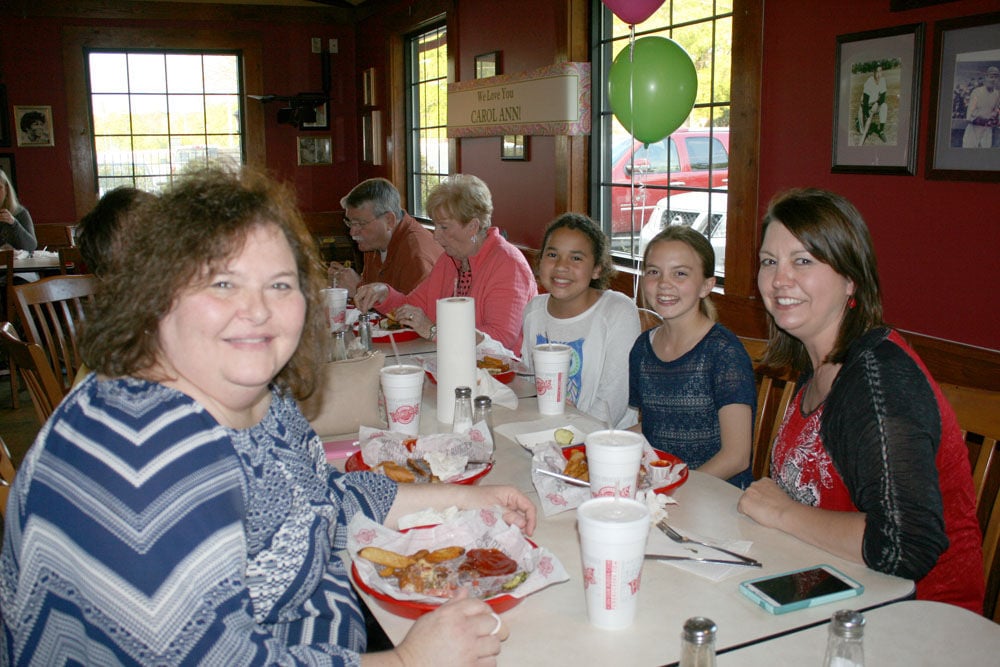 Since 2003, there has been one person many Coosa community people know they can always come to with anything, Carol Ann Guthrie.
On Thursday, many of those people came together to say goodbye to Guthrie as she leaves Rome for Lake Oconee.
Guthrie has been a part of Lakeview Baptist Church for almost 13 years and during that time, she worked in just about every position.
"She's worn a lot of hats. She's been our youth minister, children's minister, music minister, senior adult minister; everything except pastor," said Jason Willis, pastor of Lakeview Baptist Church.
Not only has Guthrie been involved in the church, but also in the community as well.
Every year during football season, Guthrie could be found working in the concession stand at Coosa High School.
"She got all the local churches involved in running the concession stand," said Tracey Murphy, long-time friend of Guthrie and concession stand volunteer.
Also, almost every week, Guthrie visited the local elementary schools to eat lunch with students.
"She is a great motivator, always bringing people together," said Murphy.
Some of the kids, now adults, that Guthrie have led over the years gathered at Fudd­ruckers on Thursday to wish her well. Grant Davis remembered being in the youth group when Guthrie was the leader and testing Guthrie's limits.
"I would make her so mad, just to see if she would still love me. She always would," Davis laughed.
Others remembered her signature Starbucks drink.
"Once we had a scavenger hunt and one of the items we had to find was her favorite Starbucks drink — a venti caramel frappe without whipped cream or drizzle," said Katie Baker.
Her students said Guthrie was always there for them, traveling to cheerleading competitions, basketball games and even award ceremonies.
"I'm going to miss her friendship the most," said Willis.
Guthrie will be moving to Eaton­ton to be the children's minister at Lakeside Baptist Church.