New First Baptist Church pastor to take pulpit Jan. 8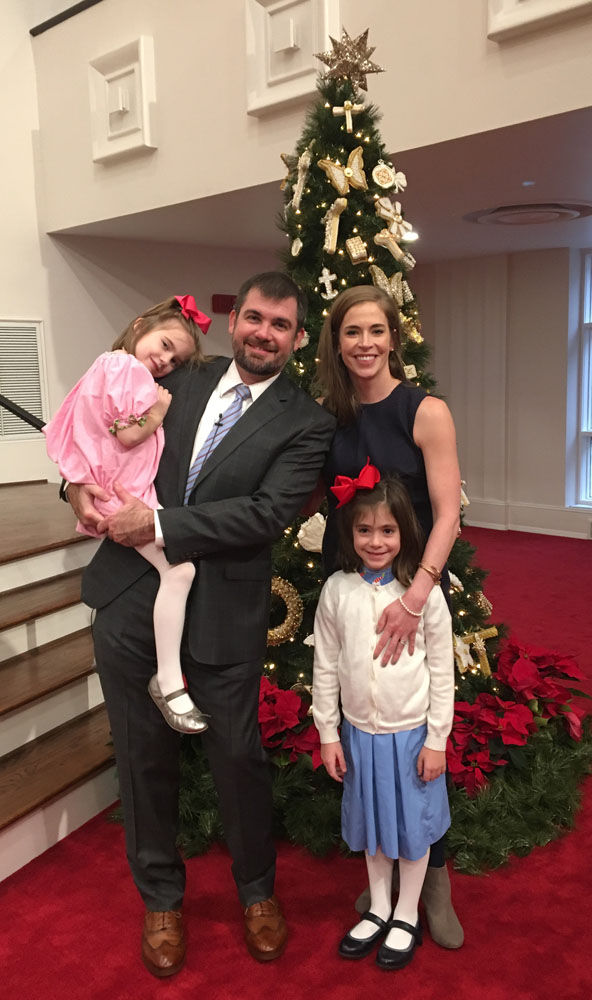 The membership endorsed the choice of the search committee Sunday. His first official Sunday in the pulpit at First Baptist will be Jan. 8, 2017.
DuVall is currently director of development for the McAfee School of Theology at Mercer University.
"I've always felt called to the pastorate and was waiting for a sense of God's timing on place for us," DuVall said. "When the committee at First Baptist Rome called it felt like the right place and that has been confirmed through this whole process."
Scott Smith, a Rome attorney who served as chairman of the search committee, said DuVall and his family will be a huge plus not only for the church but for the entire Rome community. "He's just got a very engaging personality and his heart is where it needs to be. He wants to be in a local church," Smith said. "He's got the moderate Baptist background so that just made it the perfect fit."
"I'm a Baptist in the truest sense of the word, a good moderate Baptist and First Rome is the kind of place that has a big tent," DuVall said. It's a place where people may have a more progressive theology and a place where people with a more conservative theology can come together and follow God's leading in their life even though they have differences and that's something you don't see enough of in this world. I'm excited about the amazing ministry that First Baptist Rome is a part of throughout the whole community."
DuVall is a graduate of the McAfee School of Theology at Mercer. After graduating from seminary, he served as minister to students at First Baptist Church of Athens.
DuVall follows Joel Snider, who came to Rome First Baptist in 1995 and served until his retirement earlier this year. Rob Nash has been serving as interim pastor.
DuVall and his wife, Caroline DuVall, have two girls, Cate and Arly. He said the family has already identified a place to rent for the next year and once the family settles in they will look for a permanent home.