GUEST COLUMN: Rejoicing in the family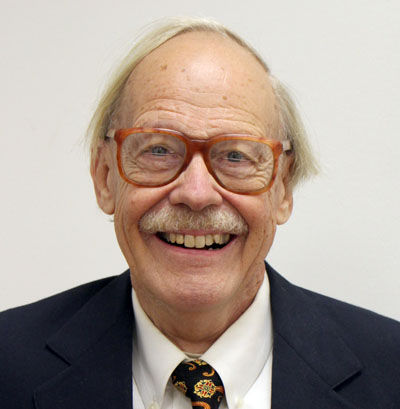 In my last column I entered a business and encountered a great grief. In this column, a few weeks later, I entered a business and encountered a great rejoicing.
Ecclesiastes says, "For everything there is a season and a time for every matter under Heaven ... a time to weep and a time to laugh, a time to be born and a time to die."
It all came about in this way: It was a cold, rainy winter day and I decided to drive a few miles to a family cafeteria in a small town.
When I walked through the front door of the cafeteria it seemed to be a full house. As I approached the cashier with my tray, I commented there must be a convention.
"No," she said, "there is a party." At least 50 people crowded the room to celebrate the birthday of a 90-year-old man.
I sat at one of the side tables. A festive Happy Birthday chorus arose. One man stood to speak and he was the pastor of the Methodist church down the street. I soon caught on that they did not want to prepare an expensive meal at the church, why not come to the cafeteria, and each pay for the favorite food as they celebrate together?
After many tall tales and many selfies were taken, the question was asked as to what was the secret to living so long?
Turns out the retired physician was great on running and might even go for a jog once the party was over. Would you like to join him? Then the pastor led a moving prayer of gratitude and blessing for a life well lived.
Then it was time for the birthday cake. Need I tell you the little boys got theirs first? There were three of them and their agenda was altogether different than that adult stuff.
They were in high spirits weaving in and out among adults ending up at the tall windows at the back. Then the boys made a new discovery. Because of rainfall on the outside, there was condensation on the windows inside.
If you placed your hand on the glass this left a handprint. Soon all hands were in on the action. The leader then found a chair and stood on it to see how high up his little arms could reach and leave a handprint. It was like little boys reaching for goals that only later as an adult could be reached. It was a parable in action, a profound commentary on the entire proceeding.
There was something about that evening, those people, that event. It had to do with the depths of Christian fellowship, an acknowledgement of the seasons of life and the difference faith makes. Whatever else you do in life don't miss such fellowship. Sometimes the light of Heaven moves closer than at other times. Not all see it but for those who do, there are glimmers of glory and the soul reverberates to the overtures of God.
Little boys left handprints of possibility. The honoree left a life print of example. We should all do as well.
E. Lee Phillips, a minister and author, works in Floyd County.